Scottish Golf History
---
We want to build this site into the leading online reference source for the history of golf in Scotland. In addition to our clubmaker section, this page allows you to find information on club types, clubmaking centres and courses with some longer articles on individual clubmakers. Browse the themes for topics which interest you or search the articles for a specific name, place or keyword. Many clubmakers were also accomplished players and will be found in the archive of Open Championship results.

---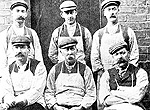 The Andersons of St Andrews
A rather neglected clubmaking family in the history books: one member was the reason the 4th at the Old Course is called "Ginger Beer"; another won three Open Championships in a row but died in poverty; and a third set up a clubmaking business with a huge export trade.


The Anderson family

Other St Andrews clubmakers

David Anderson clubs for sale
---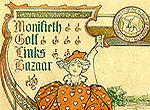 Monifieth: buying the links by bazaar
The public ownership of golf links in Scotland is often now taken for granted but the path was not always smooth or easy.


Monifieth clubmakers

Clubs from J C Smith
---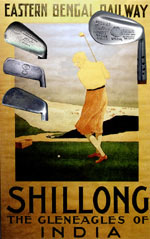 Golf in the Far East
There were obvious connections between the clubmaking centres of Fife and India with the jute trade but Scots professionals got to China, Singapore, Japan and the Philippines too.


A pioneer in Japan and the Philippines

Forgan spoon for India

Carnoustie putter for India

Paomachang (China) trophy
---