Welcome to Antique Golf Clubs from Scotland
Antique Golf Clubs from Scotland is the leading online resource for antique golf clubs and memorabilia from Scotland, the birthplace of golf.
---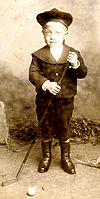 Antique golf catalogue
There is now the largest selection ever of antique golf clubs on the site with something for almost every pocket: unusual patented hickories, scareneck clubs by famous makers and some lower cost irons and putters suitable for hickory play. Itís warm in the workshop and outside so there are plenty antique hickory woods and iron clubs to add in coming weeks. (And don't forget the Memorabilia sections for unusual golfing gifts.)

Hickory clubs are not just for the wall or cabinet. As summer rolls on make this the year you try hickory golf on the course.

An antique golf club, ball or hickory set, is a memorable (and lasting) gift for a golfer. To help, we have grouped what we think make excellent presents for golfers in our Gift Ideas section. If you need help choosing an antique golf item get in touch. In addition to finding a perfect golfing gift, a purchase of an antique golf item may be the start of a hobby, a collecting passion or a chance to play golf with hickory clubs.

Click the title above for the whole catalogue or browse one of our most popular sections.



Gift ideas


Putters


Advertising and posters


Brassies


Scareneck clubs

---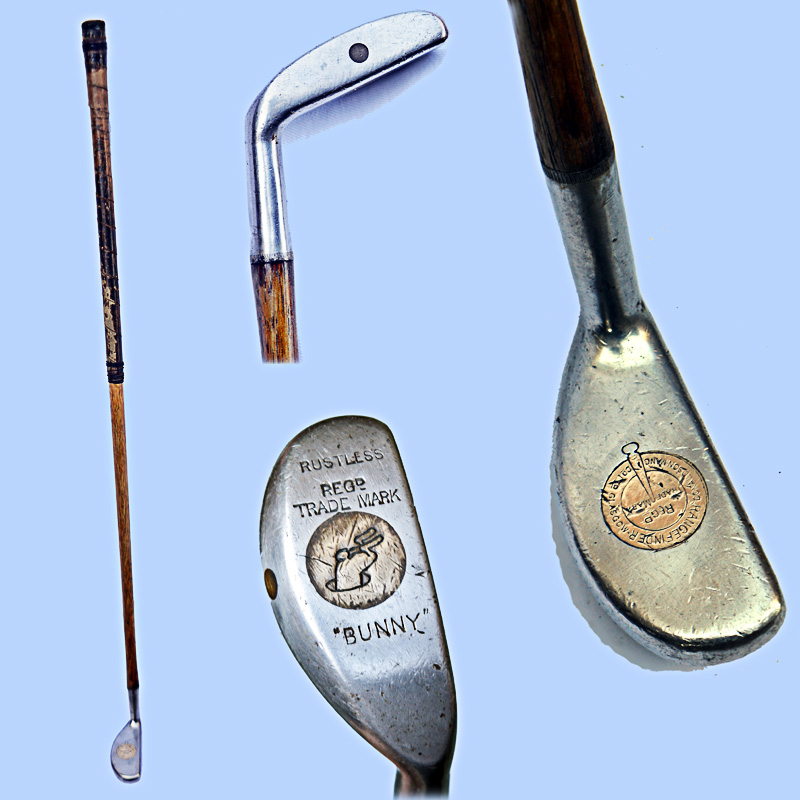 Bunny putter
More technology or pseudo-science has been thrown at putters than any other club.I don't believe any exaggerated claims were made about the Bunny putter by its Glasgow makers but it persisted from hickory through to the steel-shafted era and is my absolute favourite design.


Donaldson Manufacturing Co

Other Donaldson clubs

Other unusual putters
---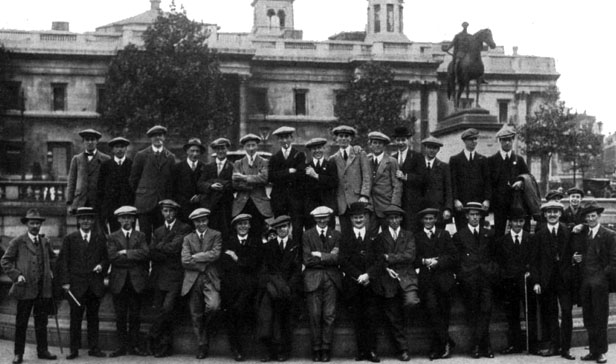 Golf and the First World War
Almost 9 years of work continues with golf professionals and clubmakers killed in WWI. Any further discoveries will have much to do with oral family history, at least as a starting point, Please take a look at the article and get in touch if you have information which could help.


The Niblick Brigade

Those interned

How attitudes to Germany changed

Charles Fraser driver (d. 1917)
---
Places:
Archie Simpson and Balgownie
Clubmakers:
William Dell: a character and a half
History:
Golf in Hungary: The Leven Connection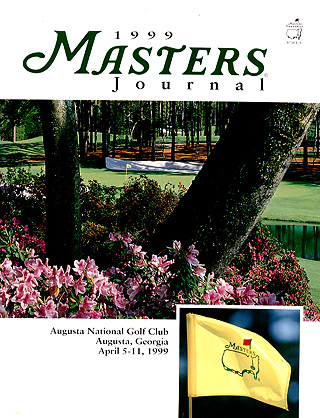 Bid Online
This week's star auction item is a 1999 Masters Journal.
Current price: $11
Auction ends: 03 March


Sell your own golfing memorabilia in our online auction

---
Quick Poll