Welcome to Antique Golf Clubs from Scotland
Antique Golf Clubs from Scotland is the leading online resource for antique golf clubs and memorabilia from Scotland, the birthplace of golf.
---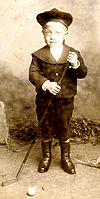 Antique golf catalogue
Quarantine resulted in a fairly concentrated period of work on restoration of hickory woods and irons so there are a record number of antique golf clubs on the site. If lockdown regulations mean you are allowed out where you are make this the year you try hitting a few golf balls with an antique hickory golf club. In some localities, it may just be a putter on the carpet but it's a start.

Hickory clubs on the site have been around since before the influenza pandemic of 1889, the American polio epidemic and the Spanish flu of 1918. Choose a gift or your own piece of golf history from the catalogue.

An antique golf club, ball or hickory set, is a memorable (and lasting) gift for a golfer. To help, we have grouped what we think make excellent presents for golfers in our Gift Ideas section. In addition to finding a perfect golfing gift, a purchase of an antique golf item may be the start of a hobby, a collecting passion or a chance to play golf with hickory clubs.

Click the title above for the whole catalogue or browse one of our most popular sections.



Gift ideas


Putters


Approach irons


Drivers


Scareneck clubs

---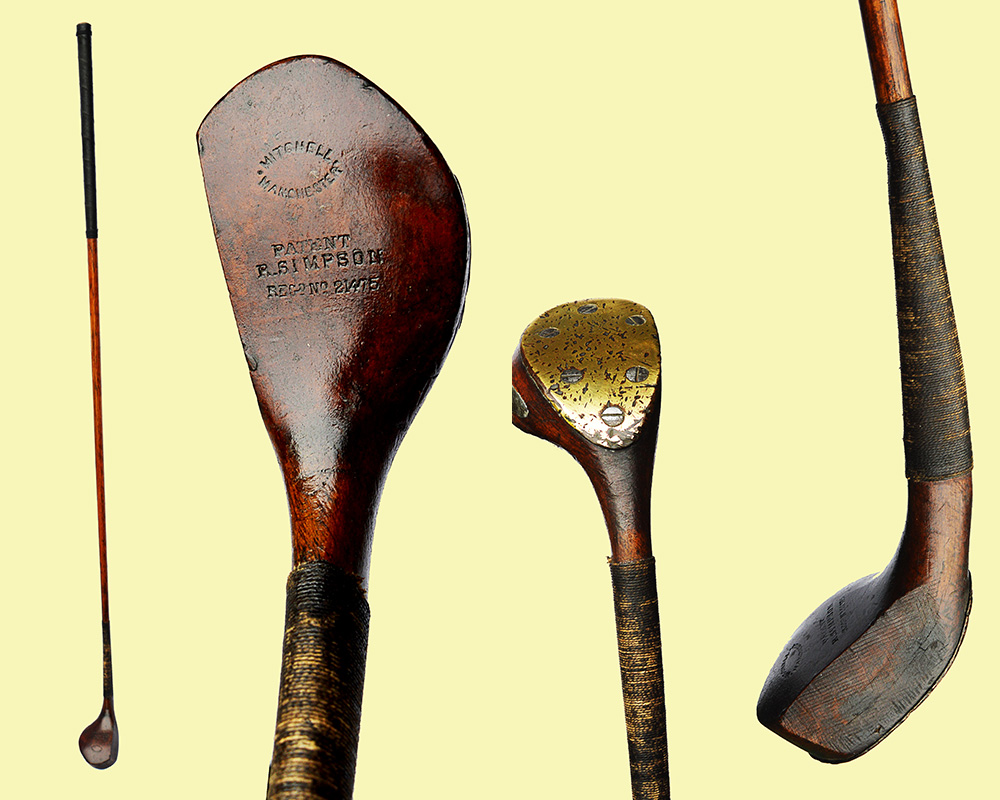 Simpson patent brassie
The last featured club here was made from celluloid. This one is another unusual material, "hornite", made according to a patent filed by Robert Simpson of Carnoustie in 1894. The patent specified that the club was 'strong and durable' and, at least in the case of this brassie, the claim seems to be true.


Robert Simpson

Carnoustie

Unusual woods

Other Carnoustie clubmakers
---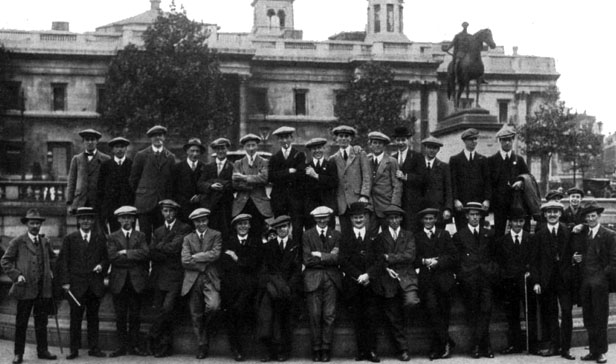 Golf and the First World War
Five and a bit years of work continues with golf professionals and clubmakers killed in WWI. What happens next will have much to do with oral family history, at least as a starting point, Please take a look at the article and get in touch if you have information which could help.


The Niblick Brigade

Those interned

How attitudes to Germany changed

Charles Fraser driver (d. 1917)
---
Places:
Aberdeen: Balgownie and Archie Simpson
Clubmakers:
The Rubber Shop: the celluloid club
History:
The start of Golf in Romania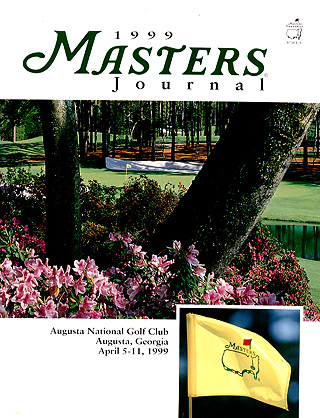 Bid Online
This week's star auction item is a 1999 Masters Journal.
Current price: $11
Auction ends: 03 March


Sell your own golfing memorabilia in our online auction

---
Quick Poll