A H Scott Fork Splice brassie
Maker: A H Scott , Elie and Earlsferry
Date: 1906

This is a fine example of a club every collector should consider, the fork splice patent from A H Scott the inventive Elie clubmaker. It was an alternative to the scareneck or socket connection between shaft and head with a tongue and groove joint employed. It was advertised as unbreakable (which obviously it wasn't) but was very successful, first patented in 1895 but this example from 1905 at the earliest as it has the stamp of the Prince of Wales feathers he used as clubmaker to the future George V (whether by royal authority or bold advertising is not altogether clear).

The patent was implemented on both drivers and brassies, this being one of the latter with a full brass soleplate secured by six screws. In addition to the Prince of Wales feathers, the head is stamped "A H Scott Patent 21444" within an oval. The club displays another "transitional" feature being made from dogwood with which some Scottish clubmakers experimented after beech before persimmon became pretty much universal.

A straight hickory shaft comes with the original sheepskin grip.
Price $355.00
Reference: B409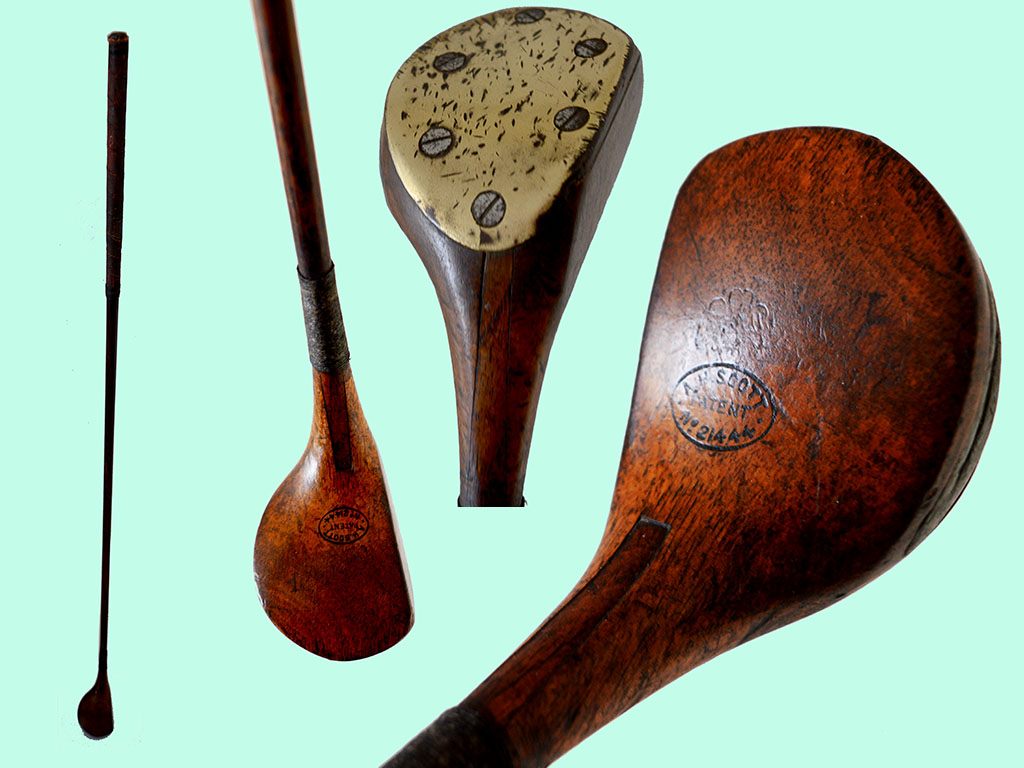 Click on the image to view it full size