Ladies' mashie for Sam Green, Shanghai
Maker: Samuel Green , Shanghai
Date: 1916

A very dainty ladies' mashie, albeit with a wide sole, made for expatriate golfers in China.

The face has am enclosed very deep punched dot pattern in the centre. The reverse is stamped "Selected" (in script) "Model Mashie", "Warranted Hand Forged" and "L" for "Ladies"; within an oval is "S Green Golf Club Shanghai".

In excellent condition, and straight, the hickory shaft is topped with a polished leather burgundy leather grip. It may be original but it is characteristic of the 1920s so may be an early replacement..
Price $220.00
Reference: MA333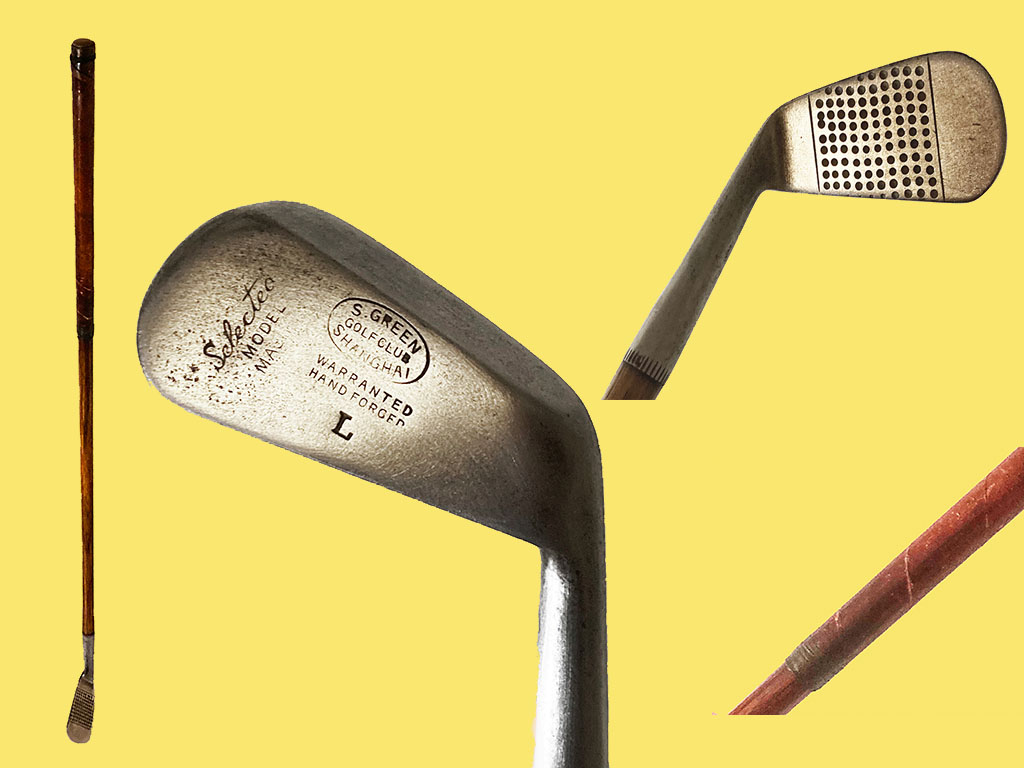 Click on the image to view it full size