Simpson hornite driver
Maker: Robert Simpson , Carnoustie
Date: 1894

The clubmaker entry for Robert Simpson above describes his rare papier mâché club. This is that rare bwast with the head formed from the material Simpson called hornite. It is in very good condition (rain accounted for many of these clubs) and, until recently, was in the Simpson family collection.

The head is clearly marked with "R Simpson"and the patent information (no. 21475). The material was designed to do everything a wooden head could do (but without the need for a horn slip) so there is a lead backweight and a leather face attached by cobbler pins.

The shaft is straight and original also with a clear Simpson stamp and retains what is probably the original grip.

A fine example of this rare club.
Price $510.00
Reference: D411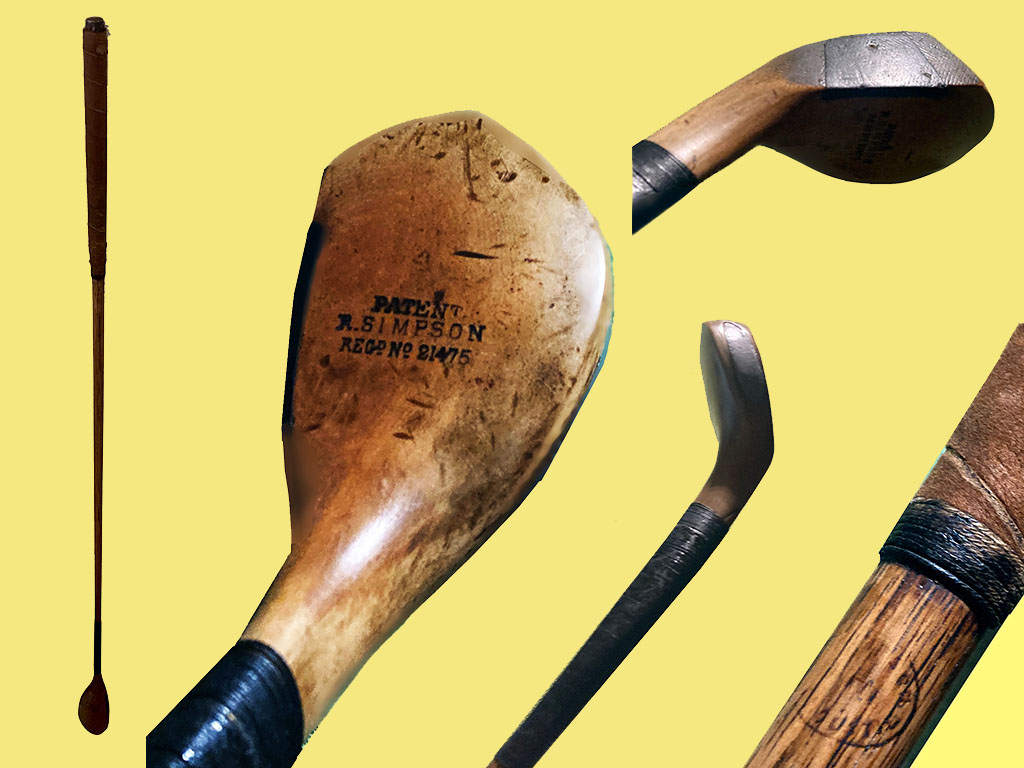 Click on the image to view it full size