Spalding Bobby Jones putter
Maker: A G Spalding & Bros , London/Edinburgh
Date: 1953

As I have written in the FAQs, metal shafted clubs are not collectable unless … And one of the unlesses is that they have Bobby Jones' name on them. The enduring fascination with him, more than 90 years on from 'the impregnable quadrilateral', means anything associated with him is collectable.

This Spalding "Synchro dyned" putter is from 1953 or 1954 with enclosed line face (they had a specific pattern for the series) on an unfinished metal background mimicking the differentiated emery rubbing of early days. A goose-neck with the reverse marked "Robt T Jones" (in signature), a gothic "S" for Spalding, surrounded by pseudo-punchmarks and an "M" in a circle. I don't know if Jones ever used one but it weighs a ton in comparison to <i>Calamity Jane</i>.

The shiny steel shaft is in excellent condition, still with its True Temper label and the decorative burgundy grip with gold decoration also still in fine original condition.
Price $90.00
Reference: PUT475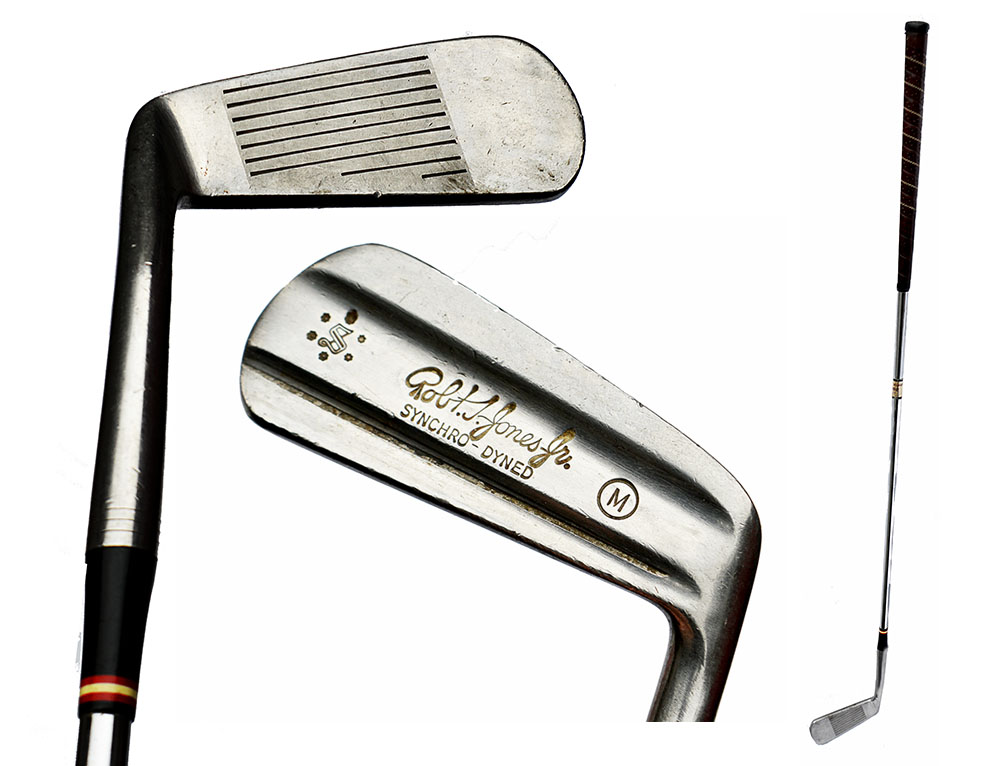 Click on the image to view it full size