Carstairs custom brassie
Maker: J R "Johnny" Carstairs , Leven
Date: 1925

An extremely long brassie with a shaft length of 43½" but Johnny Carstairs was known as an excellent clubmaker always prepared to produce a bespoke build for a customer requirement, either a very tall player or an older gentleman struggling to lift the ball high off the tee. You may be either or, like me, just taken by the aesthetics of the club.

The head is formed from a fine piece of golden persimmon and stamped "J Carstairs Leven Fife (in oval form) Special", the slight double stamp around the oval no doubt earning an apprentice clubmaker a clip round the earhole.

The rear of the head has a very tidy small lead backweight and the face has an ebonite face insert and slip above the brass soleplate secured by six screws.

The grip is a typical mid-1920s thick burgundy leather affair built up at the top of the shaft.
Price $225.00
Reference: B405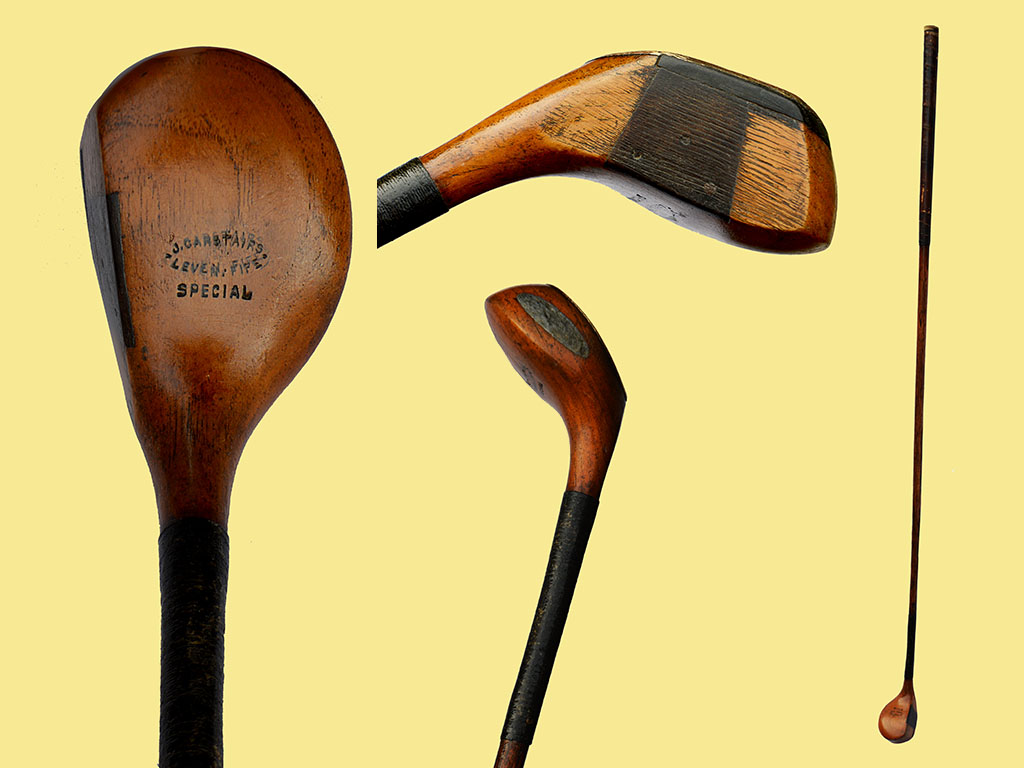 Click on the image to view it full size