The "Corona" putter
Maker: Finnigans Ltd , Liverpool/Manchester
Date: 1907

Well, topical at least. Guaranteed no spikes (protein or otherwise), not made in a lab in China and no injection required.

It was made by Finnigans, a large Manchester department store, with branches in Liverpool and London but with the home branch the place for golf. A blade putter with an enclosed line face which I suspect was made in house as I have seen plenty Finnigan clubs over the years but this is the first with a shaft stamp. Clearly stamped on the back, "Corona Putter", "Warranted Hand Forged", "Finnigans Manchester" and "Special" in script.

The straight hickory shaft has a typical first decade of the twentieth century all-weather grip.
Price $165.00
Reference: PUT471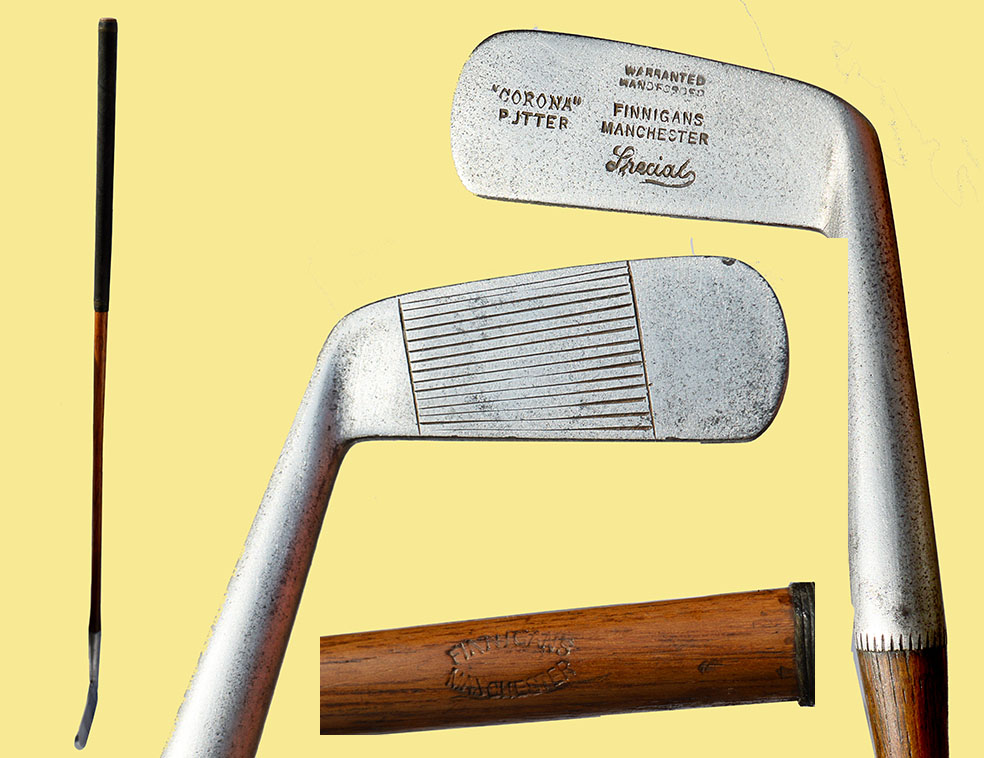 Click on the image to view it full size