Turner patent wood/metal putter
Maker: J H Turner , Sandhurst/Frilford Heath
Date: 1928

There are clubs described as "rare" on eBay and there are clubs which really are rare. One of these wood and metal Turner patent putters was in the Jeffery B Ellis sale at Sotheby's in New York in 2007 and he and they reckoned there were only three known examples. I'm wary of such quantifications but it is undoubtedly a seldom seen club.

The head has a metal brace which splits the head and runs from the top and bottom of the hosel and along the top and bottom of the clubhead. The bottom "leg" is stamped "Turners Patent Ap No, 17988. A horn slip secured by three hickory dowels is present. There is an area for stamping a reseller's name but this is unmarked suggesting the club never left Turner's workshop.

The clubface is secured and protected by six dowels, harking back to an earlier patent of his, the Peggy of 1909.

A straight hickory shaft retains the original dark burgundy leather grip.
Price $1540.00
Reference: PUT465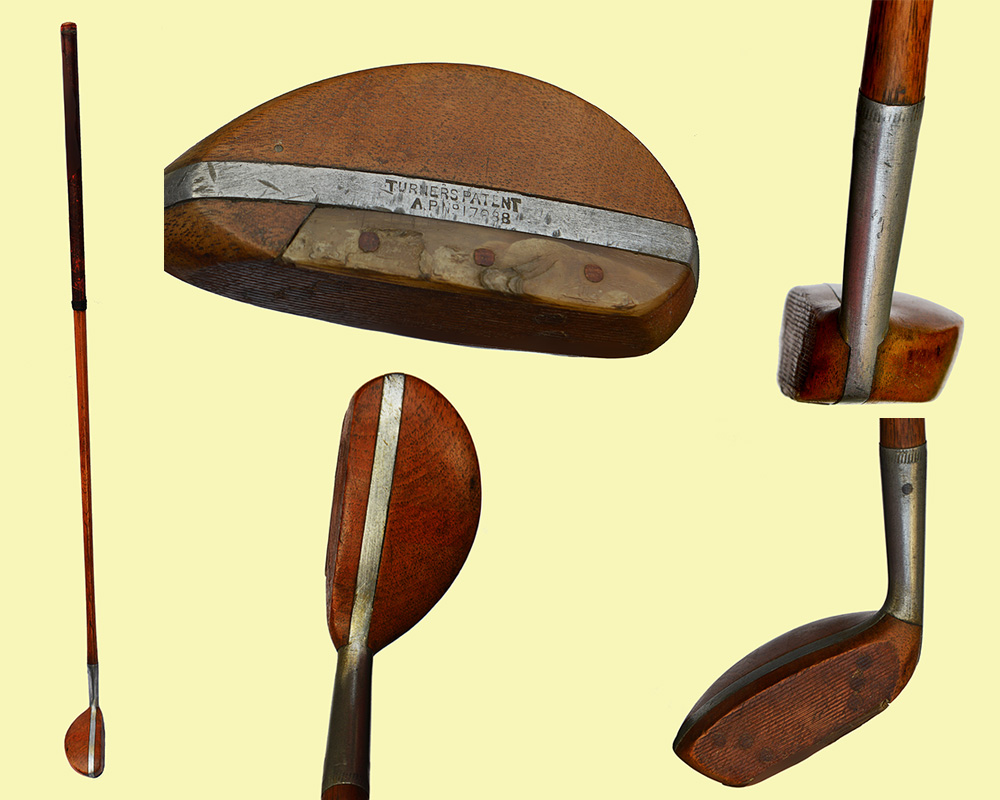 Click on the image to view it full size