Rangefinder mashie niblick
Maker: Donaldson Manufacturing Company , Glasgow
Date: 1925

I love the Donaldson range of clubs, my favourite is the Bunny putter but the Rangefinder series is not far behind: a definite art deco feel and a radically different look ever year.

This mashie niblick has a very large head compared to anything else on the market at the same time: more like a niblick. It has a dot punched face and he reverse has the famous plaid pin cleekmark along with "Mashie-Niblick" and "Rustless".

The hickory shaft is original and straight, stamped "Rangefinder – Made in Scotland". The thick polished bull leather grip is original and built up at the top into a prominent bell end. It has the characteristic decorative whipping of mid 1920s clubs at the lower end of the grip. A lovely club in great original condition.
Price $190.00
Reference: MN240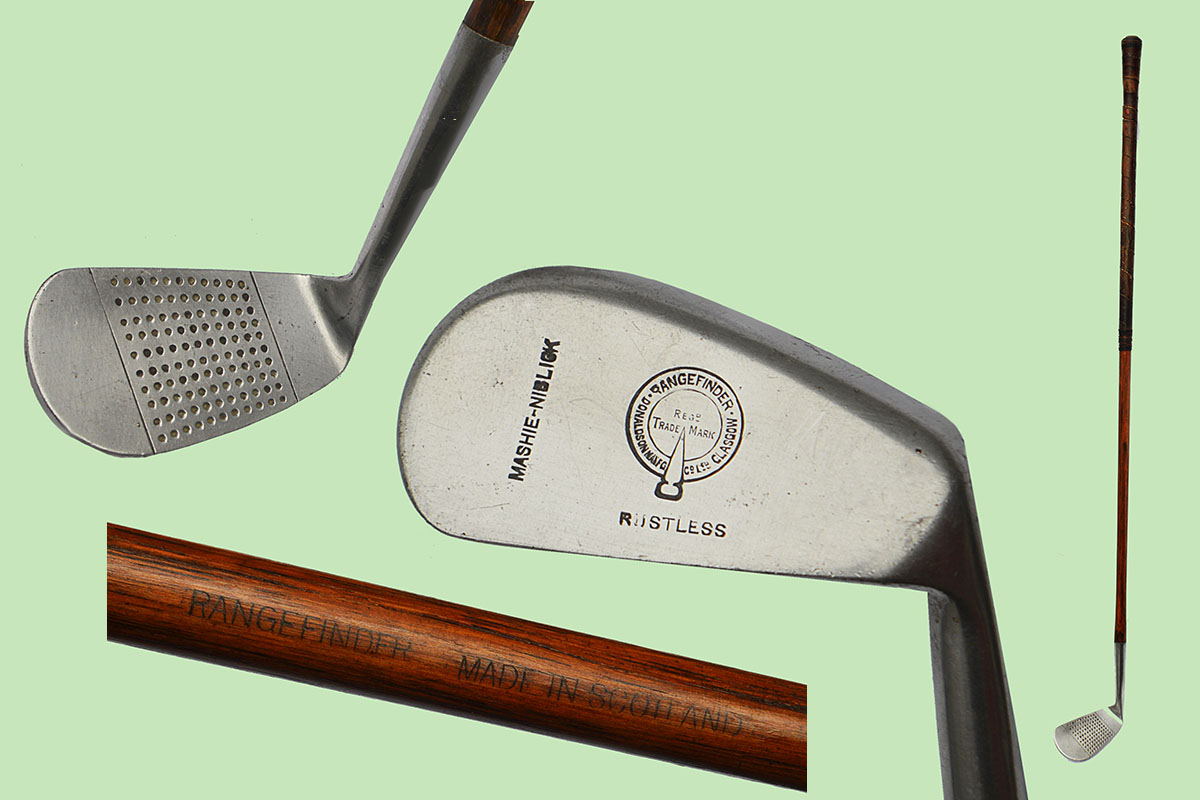 Click on the image to view it full size