Putter from Marienbad
Maker: Harry G Brown , Marienbad/Vienna/Falmouth
Date: 1924

This is a rare item, a surviving putter from the three or four years Harry Brown spent at the famous spa of Marienbad where the crowned heads of Europe played golf.

Of gooseneck form, and so marked on the reverse of the head, whch is also stamped "Made in Scotland", "Warranted Hand Forged" (in caps), "Special" and "Harry C Brown" in signature and "Marienbad".There is a cleekmark of a lion rampant (though more dancing around than rampant) which might mean it was made by Charles Brand in Carnoustie but, if that is the case, it sat around for a while as Brand died in 1922. The club has an enclosed dot punched face.

The hickory shaft is straight and in good confition, and inch shorter than usual but not a ladies' club, just made to a customer's particulat requirement. The smooth black leather grip is probably original.
Price $305.00
Reference: PUT453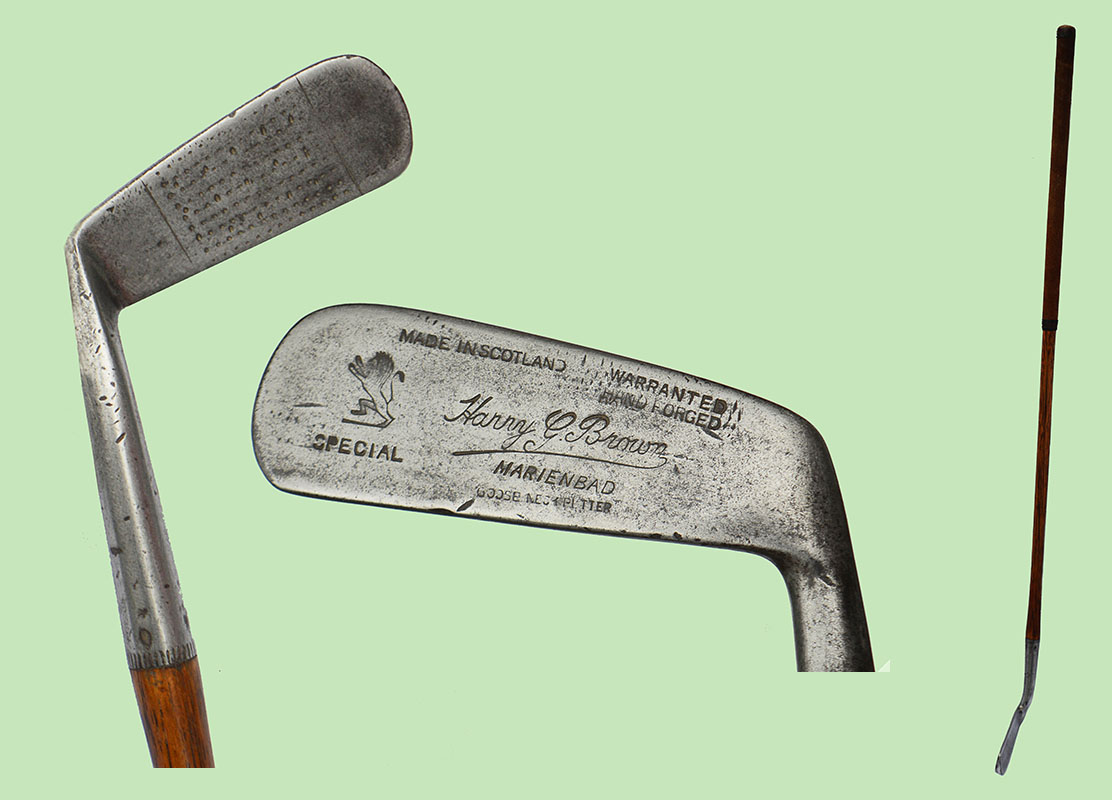 Click on the image to view it full size