Royal Eastbourne spoon
Maker: A E Robb , Lelant/Eastbourne
Date: 1904

An elegant small-headed spoon with a narrow scare, 4" long, from a son of Carnoustie who largely plied his trade in the south of England.

The beech head is clearly stamped "A E Robb Maker Eastbourne" and has a horn slip. It has an indented lead backweight and a brass soleplate secured by six screws. The ivorine faceplate is decorated with 12 hickory dowels driven through into the face.

The hickory shaft remains straight and has the clubmaker's stamp of "Special" and the first owner's initials of "WFG". It carries the original sheepskin grip with woollen underlisting.
Price $315.00
Reference: S277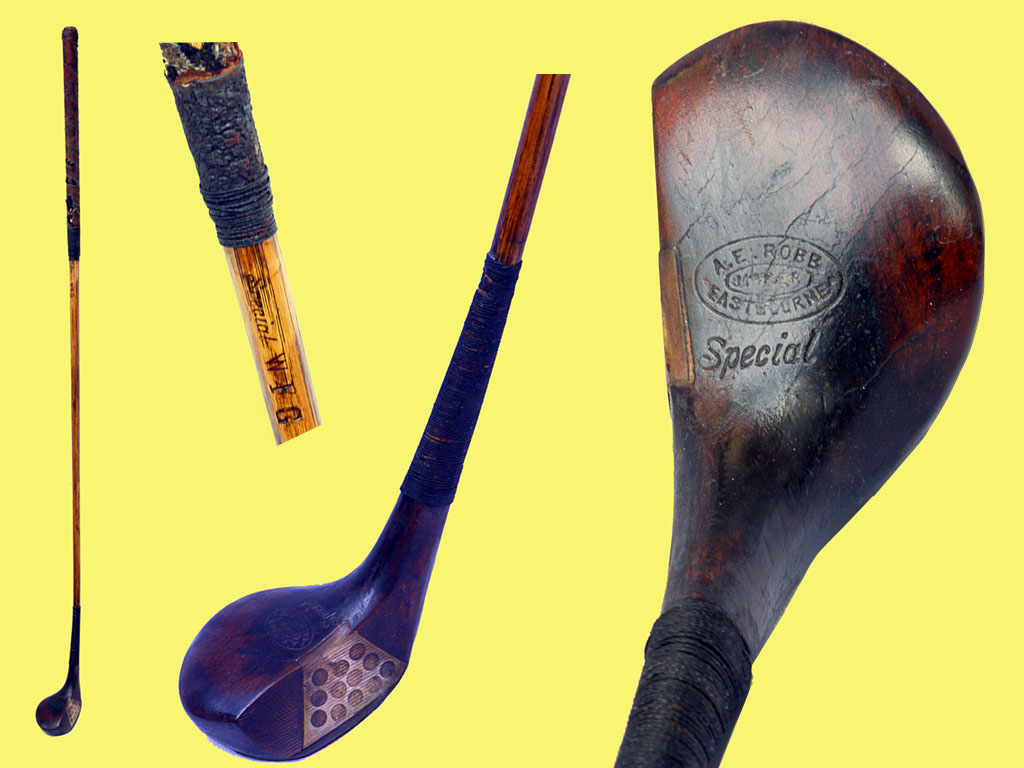 Click on the image to view it full size