Mitchell scareneck brassie
Maker: Arthur Mitchell , St Leonards/ Bexhill
Date: 1902

An antique club marked "A Mitchell" is a tricky one. First thought would be the best known Mitchell, Abe, the father of the Ryder Cup, but he did not turn professional until 1913. Then maybe the unfortunate Albert, killed in the First World War but he is also probably too late, first becoming an assistant in 1911. The most likely candidate to my mind is Albert's brother, Arthur, a cousin of Abe Mitchell and a frequent playing companion in challenge matches.

It's a well made brassie with a fine banded piece of persimmon forming the small head clearly stamped "A Mitchell". It has a black horn slip with extra protection from the brass soleplate, both in very good condition, secured by six screws.

The hickory shaft is straight, connected to the head by means of a 4½" scare. The grip is a suede replacement which I would be tempted to further replace with a proper old sheepskin grip.
Price $285.00
Reference: B401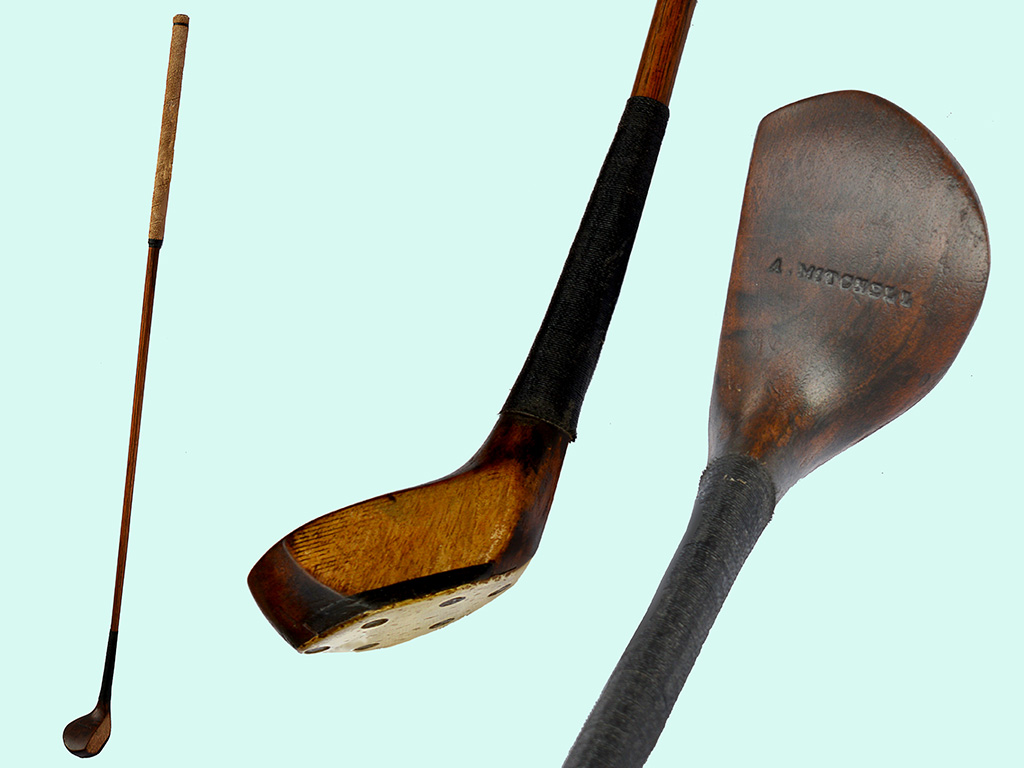 Click on the image to view it full size