Brassie from Perth
Maker: John Allan , Perth
Date: 1912

A brassie fashioned from a fine piece of persimmon from a Perth clubmaker who later moved to the United States.

The crown of the club is stamped "John Allan Maker Perth" with some traces of the original gold paint which highlighted it, It has a black horn slip and further protection to the head with the brass sole plate secured by six screws. The lead backweight is in good condition.

A straight hickory shaft is topped with a black suede grip which is a replacement.
Price $180.00
Reference: B400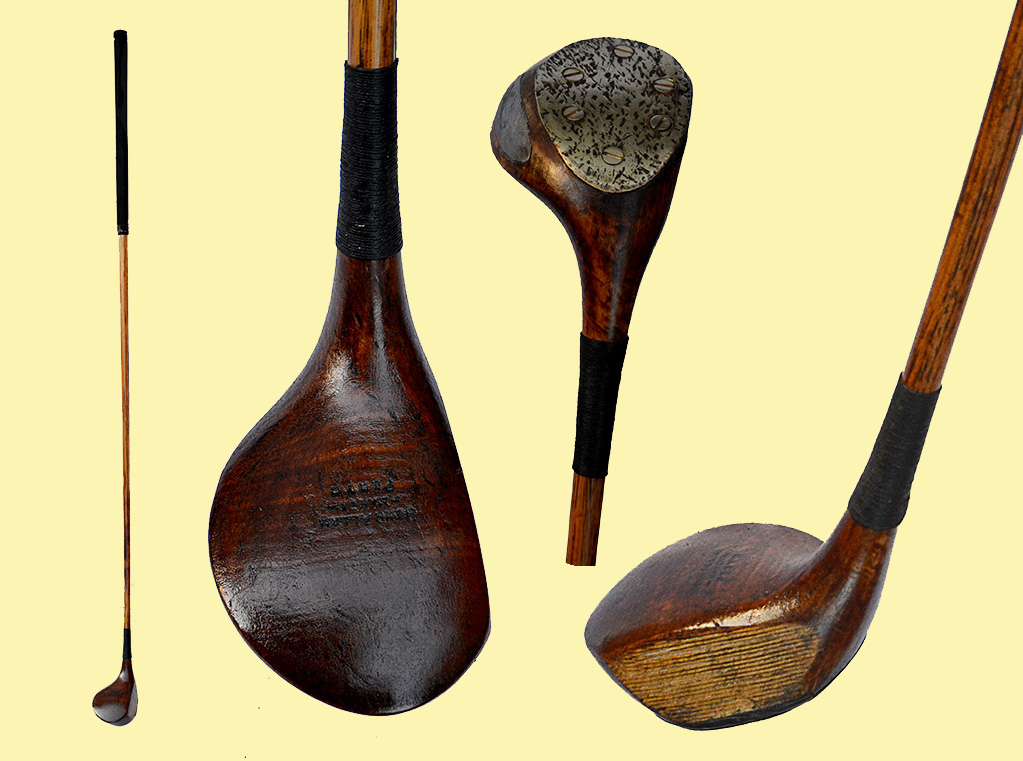 Click on the image to view it full size