Scareneck brassie
Maker: William Park and Son , Musselburgh
Date: 1904

This is a good scareneck brassie from a famous Musselburgh maker. The small head is characteristic of the period 1903-1906 whether scareneck or socket-head and made from the then relatively new "wonder wood", persimmon. It has a clear stamp of "Wm Park" highlighted in black against the light head.

The sole is protected by a ram's horn slip and a brass soleplate secured bu six screws.

A suede grip tops the straight hickory shaft with some decorative whipping probably added in the 1920s.
Price $610.00
Reference: B393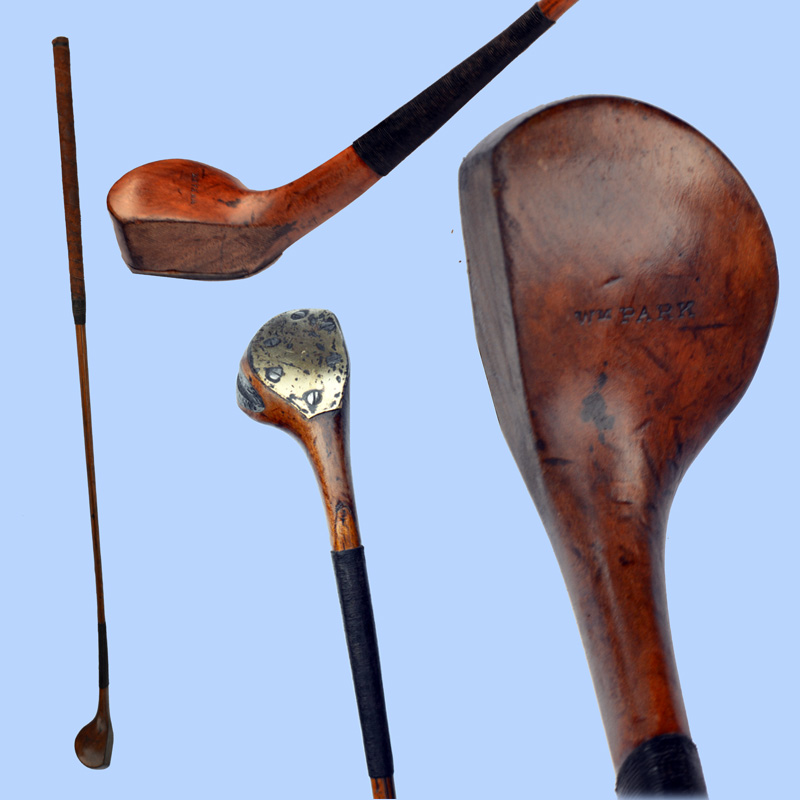 Click on the image to view it full size