Socket-head brassie
Maker: D & W Auchterlonie , St Andrews/North Berwick
Date: 1908

A socket head brassie stamped with the famous St Andrews name "Auchterlonie". Below that is the stamp "Special". Both marks have traces of the original gold paint.

As the club name suggests, it has a brass soleplate secured by six screws and the usual lead backweight.

The hickory shaft is straight and the brown sheepskin grip is original.
Price $210.00
Reference: B390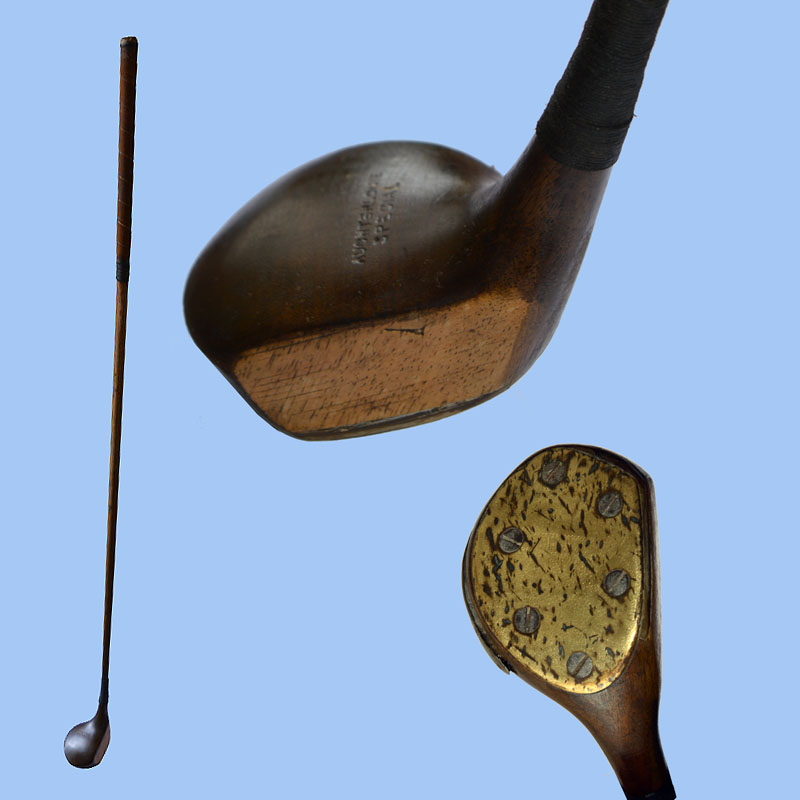 Click on the image to view it full size