Small-headed beech driver
Maker: James Winton , Montrose
Date: 1902

An early small-headed beechwood socketed driver from the Montrose workshop of James Winton and stamped with his name and "Special" on the crown. The face is protected from the damage wrought by solid gutta balls with a trapezoidal black fibre insert, secured by four pins, but it shows little sign of wear. Further protection is afforded the club by a horn slip, secured by three hickory dowels in the traditional fashion, also in excellent condition.

The dark-stained hickory shaft remains straight and carries a sheepskin grip, probably the original.
Price $245.00
Reference: D345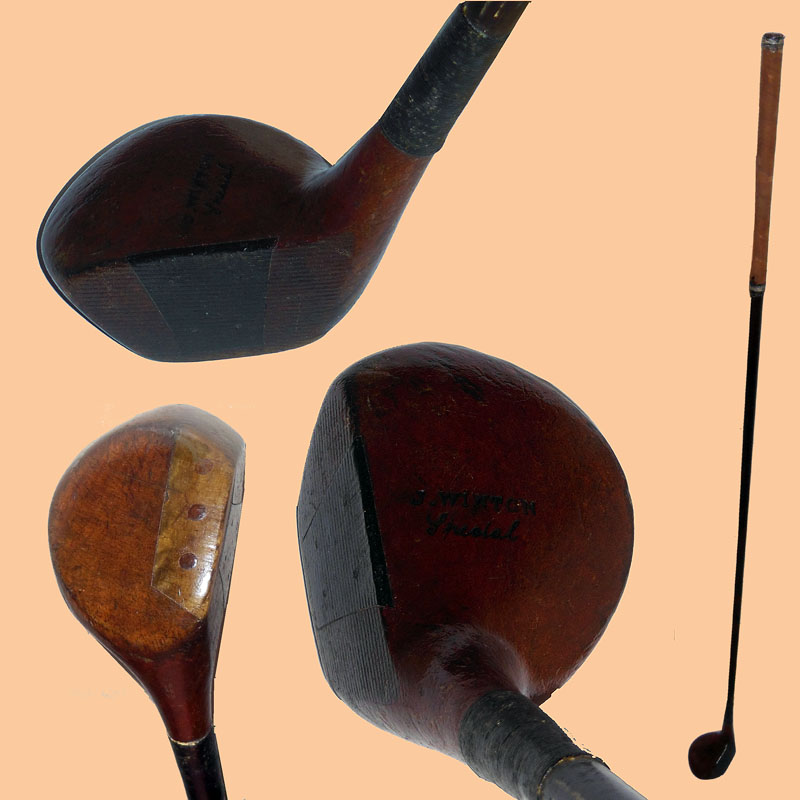 Click on the image to view it full size