Clubmakers
---
James Winton
Montrose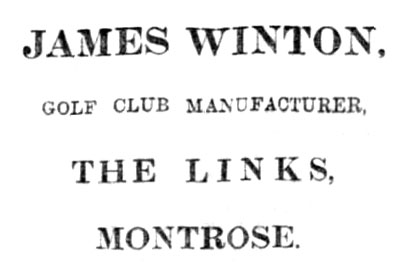 The first of several of the Winton family involved in clubmaking, later to combine as W.M. Winton & Company, one of the world's largest cleekmakers, based in Montrose and London.

Born in 1835 he started a cleekmaking firm and was famous for the Brown patent perforated irons with which he was still involved up to his death, aged 73, in 1907.

The diamond was the firm's cleek mark.

Search the catalogue for clubs by this maker