Thomson ladies' brassie
Maker: John W Thomson , Salisbury/Dinsdale Spa et
Date: 1910

A persimmon headed ladies brassie with proportionately shorter and lighter shaft than a man's version of the club and marked "J W Thomson Salisbury" above "Special" on the crown, flecks of the original gold paint still visible.

A brass soleplate, secured by six screws, has done its job over the years absorbing the impact of wood and stones from rough fairway lies while protecting the wooden sole. Further protection is provided by a black fibre slip.

The worn leather grip on the straight hickory shaft is probably the original.
Price $185.00
Reference: B381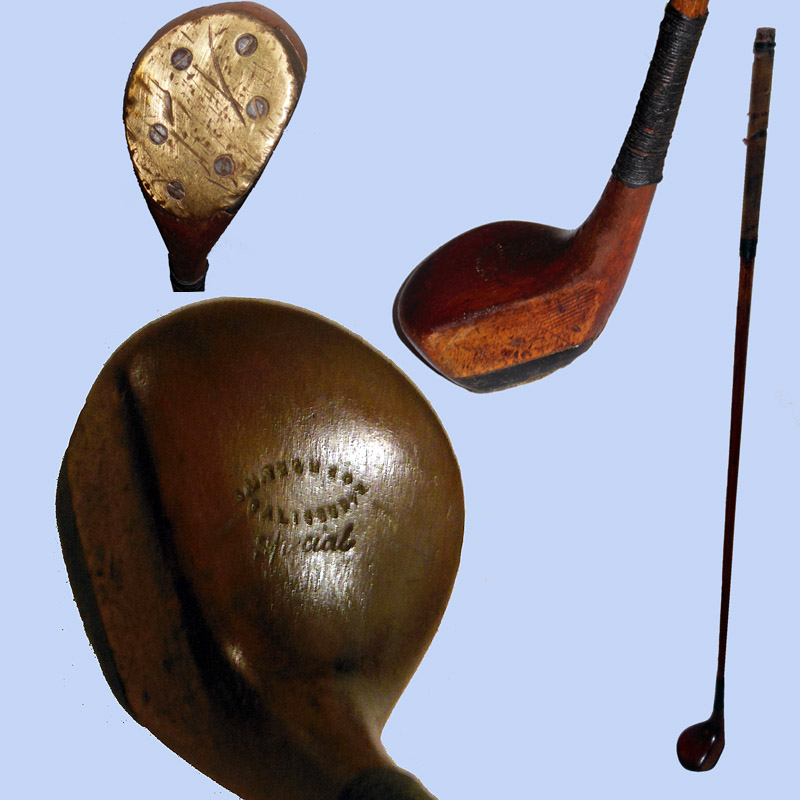 Click on the image to view it full size