Long-nose Old Tom Morris playclub
Maker: Tom Morris , St Andrews
Date: 1870

A very fine "Old Tom" Morris longnose beech-head playclub with very clear "T Morris" stamp on crown. The head is 4.5" long, an inch and a quarter across at its widest point with a horn slip in perfect condition, secured by three hickory dowels. Lead backweight is in perfect condition. A sheepskin grip, heavily worn, probably original with woollen listing below, tops a straight hickory shaft in perfect condition perfectly illustrating the whippy shafts of the day suited to the swing which swept featherie balls into the air.

This is a great collectors' club or a beautiful gift for a golfer you don't mind spending a couple of bob on!
Price $4650.00
Reference: D322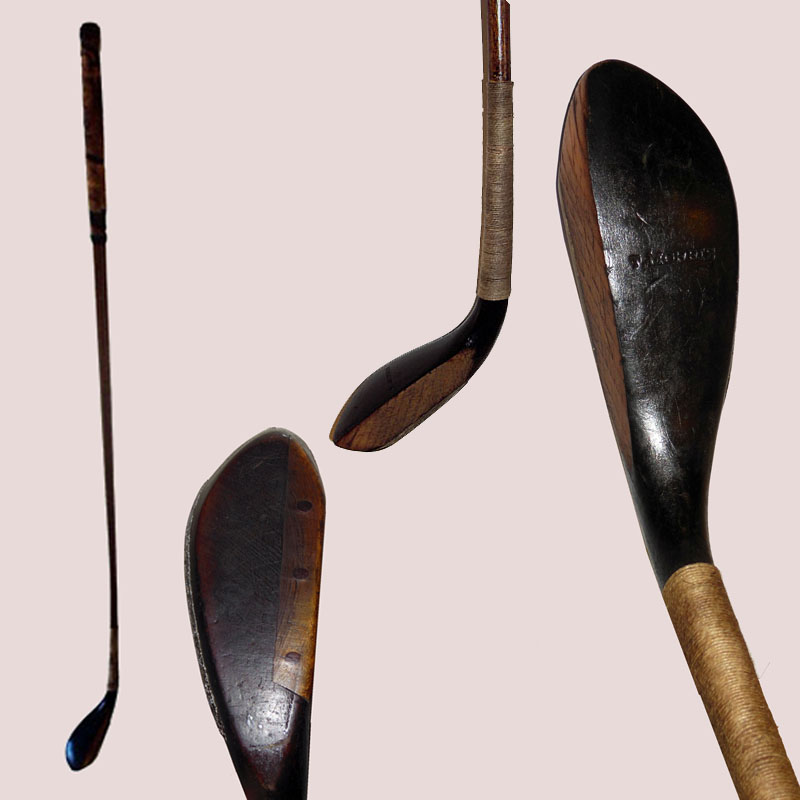 Click on the image to view it full size