Scareneck bulger brassie
Maker: Alfred Nash , Bromley/Mickleover
Date: 1894

This is a good example of the bulger head club, a technology first applied to the driver in the 1880s by Willie Park and, probably independently, the amateur Henry Alexander Lamb. The head was an inch or two shorter than the traditional long-nose, broadened and given a pronounced convex (bulging) face which meant the club was far more forgiving of shots not coming off the middle of the face.

This example is a beech-headed brassie, with a full brass sole plate secured by six screws, made by Alfred Nash whose " A Nash" is stamped clearly on the crown. It has a solid lead backweight.

The hickory shaft is straight and in good condition save for a chip at the very top where it protrudes from the original sheepskin grip. This has not been repaired as it is in keeping with the rustic look of the club enhanced by the presence of what is probably the original whipping on both splice and grip.
Price $840.00
Reference: B364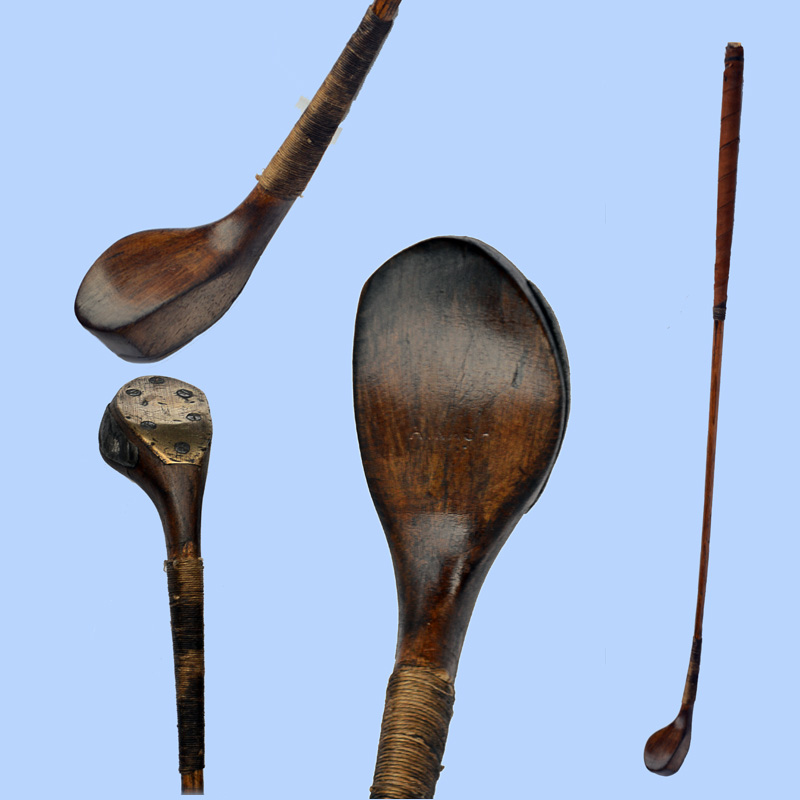 Click on the image to view it full size