Ladies' wryneck putter
Maker: J W Moore , Harwich/Redhill
Date: 1912

A heavy-headed club with slight loft, like the earlier putting cleeks, this ladies' putter has an enclosed lined face. The reverse is stamped "J Moore Special", in oval form, with "Warranted Forged" below. It is also marked "L" (for ladies') and "Putter".

Straight hickory shaft with early black "all-weather" grip, almost certainly original.
Price $115.00
Reference: PUT373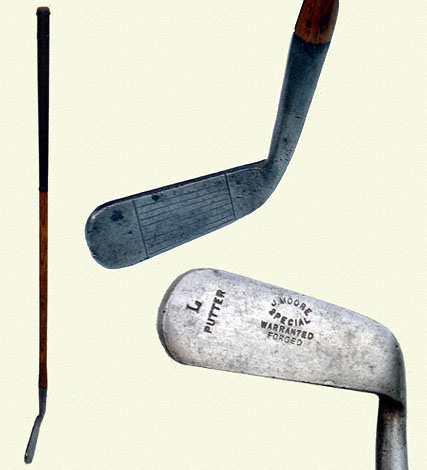 Click on the image to view it full size