Smooth-faced rut iron
Maker: Wright and Ditson , Boston
Date: 1905

Chuck Furjanic had one of these many years ago which he dated to 1905. There are also strong suggestions it was made by Wright & Ditson so I'm going with those two attributions. It is certainly American as there are small stampings on the shaft of "hickory" and "niblick" which I have only seen on US clubs. BGI would be a possibility too but the typeface on the stamping "St Andrews Niblick" on the reverse of the head is like that of Wright & Ditson clubs before they used a signature form. St Andrews was also a brand name they often used.

It looks almost like an 1880s Scottish rut iron but the face is fairly flat, rather than concave, and although the hosel bulges out where it grips the shaft the nicking is less prominent than on a really ancient club, (I know I always caution against that in dating clubs but sometimes you just know!)

The grip is a well built up piece of hide and has the lines of where it was counter-whipped to give more grip to the player. I have not replaced that whipping: always slips and drives me crazy when holding the club.

The club is in excellent original condition, save the whipping has been replaced, which will look great in a wall display but equally will offer great fun on the course. It's a very solid implement which you can whack to your heart's content.
Price $260.00
Reference: NIB259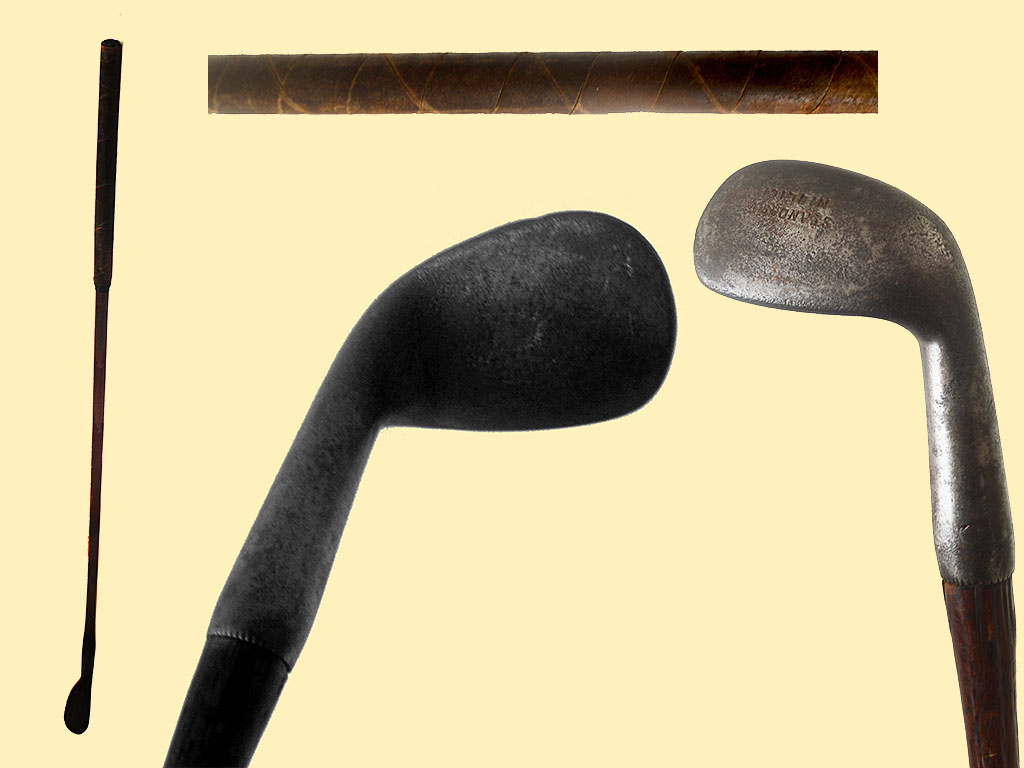 Click on the image to view it full size