American putter
Maker: Hillerich & Bradsby , Louisville, KY
Date: 1926

There are not often American clubs on the site but here is a putter which made its way across the Atlantic from a sporting goods firm, with its origins as a woodworking shop going back to 1855 and still going strong, best known for the Louisville Slugger baseball bat.

Although it was made towards the end of the hickory era (indeed after steel shafts became legal in the USA) when quality wood was getting harder to source, the first thing which catches the eye is the fine straight hickory shaft: there was still plenty for local manufacturers in Kentucky.

The hosel has a very slight gooseneck form and the face of the head is lined between two vertical bars. It has a six pointed star and the range name 'Lo-Skore:' on the sweet spot. The reverse is stamped "Hillerich & Bradsby Louisville, KY" and has a logo of a golfer marking his card beside "Lo-Skore".

The grip is a typical 1920s polished burgundy leather affair and is almost certainly original. A fine club for either the course or the wall.
Price $90.00
Reference: PUT493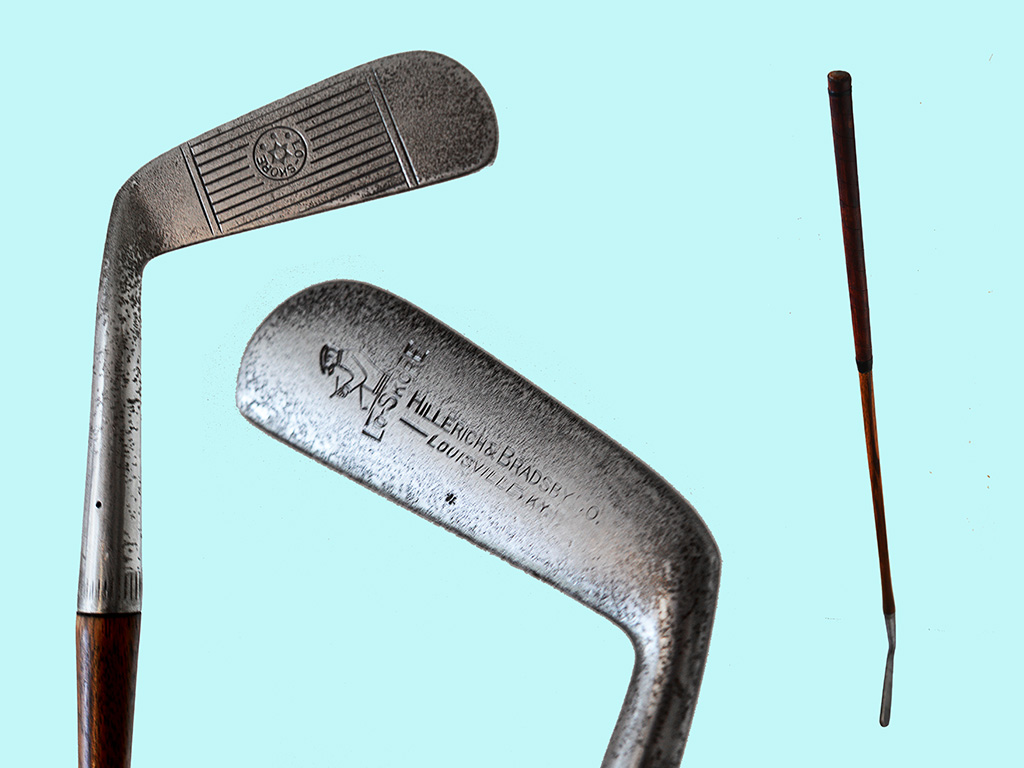 Click on the image to view it full size