Anderson and Blyth brassie
Maker: Anderson and Blyth , St Andrews
Date: 1908

A fine persimmon brassie from a firm of excellent clubmakers in St Andrews whose business did not survive the First World War.

Still using the traditional ram's horn slip the club is also protected by a full brass soleplate secured by six screws. The head is clearly stamped "Anderson & Blyth" with some flakes of the original golf paint still visible (adding new paint seemed a restoration too far for this club).

There is a shaft stamp of "Anderson & Blyth St Andrews Special" on the straight hickory shaft. The black leather grip has holes punched in it. This was a style typical of 1930s grips but I am inclined to say it is original as I recently found examples of early "aerated", non-slip grips.. The holes in this are far fewer than in the 1930s style and there is no evidence of another grip having been previously fitted.

A very good example of the clubmaker's art at the beginning of the twentieth century.
Price $260.00
Reference: B411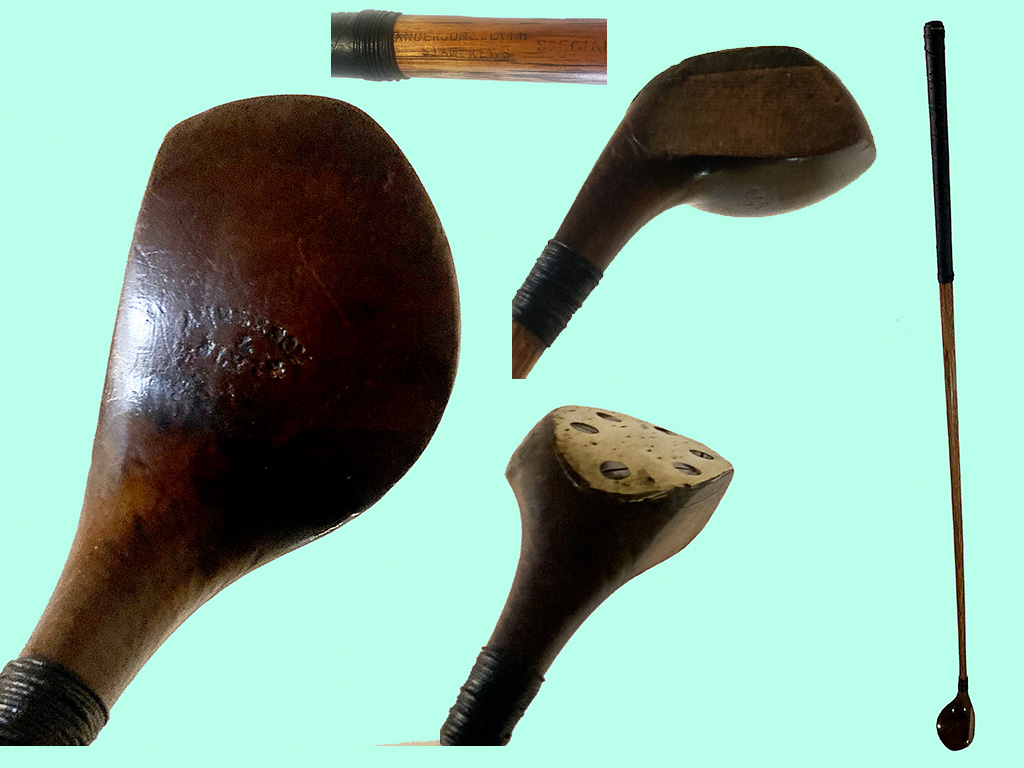 Click on the image to view it full size