Otey Crisman brass putter
Maker: Otey Crisman , Selma, Alabama
Date: 1949

A very eye-catching 'modern' hickory putter (if we can consider 1949 modern) from Otey Crisman. Admittedly I don't see a huge number of Crisman putters but I have not seen this, the 26H, before, not a mallet, as these putters often are, but a deep blade in brass.

Everything is in excellent condition. The face is marked with a "C" with in "O", the sole with "Otey Crisman" (in signature) and "Selma, Alabama" plus "26H". The rear is 'split level' with a heavy flange.

A good straight hickory shaft is topped with a rather natty black and red leather grip, all original.

The club makes for a striking display, is ready to use on the course or would be a good choice for a competition prize.
Price $135.00
Reference: PUT490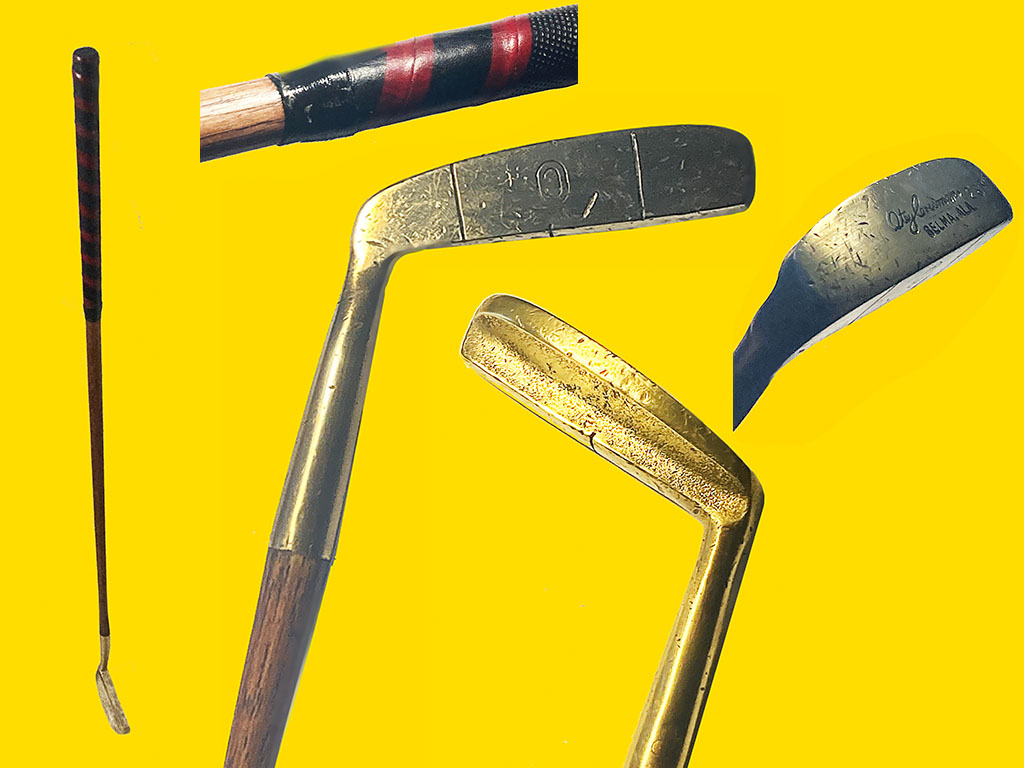 Click on the image to view it full size