Spalding 3-in-2 club
Maker: Spalding Golf Balls
Date: 1925

This is an unusual club and although from Spalding, a popular maker, the first of its kind I have seen.

Called the Three-in-two club, and so marked on the sole along with Spalding, it is a reversible putter with enclosed dot faces, i.e. can be used left- or right- handed and the leftie side is lofted so can be used like a chipper or jigger. I imagine to use all these options probably requires the skill of Seve Ballesteros.

The hickory shaft too is also unusual, ovoid in cross section and returning to round where it swells out to meet the hosel. It has a wraparound rubberised grip which may well be original.
Price $160.00
Reference: PUT485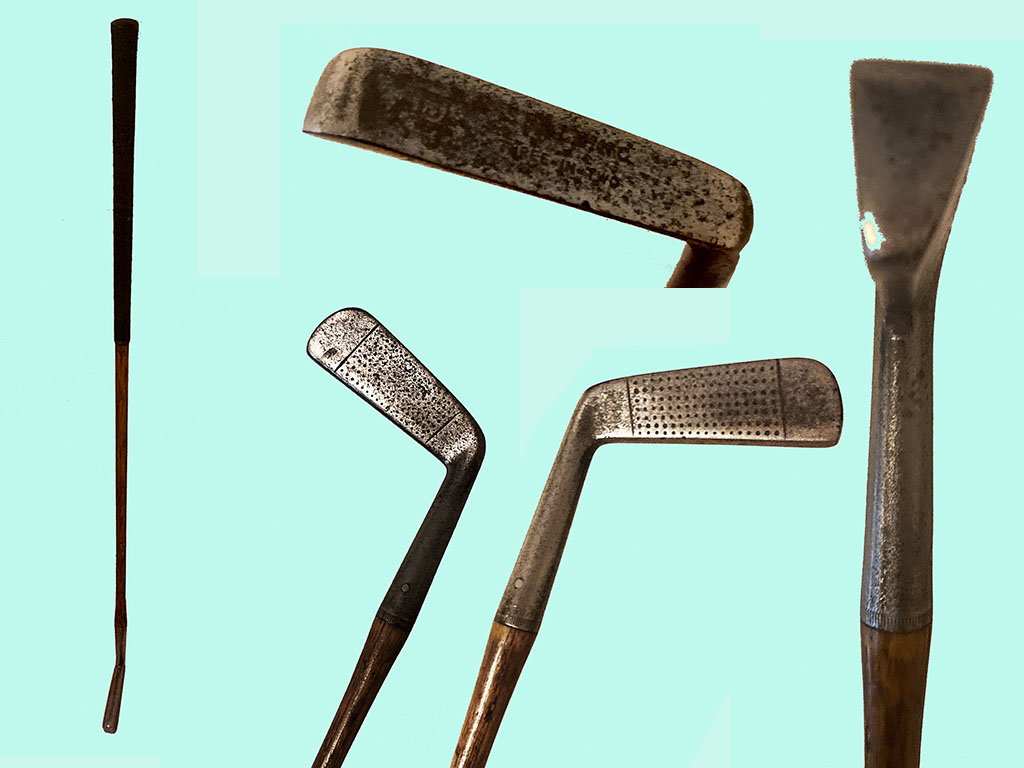 Click on the image to view it full size