Brass swan-neck putter
Maker: Scruggs, Vandervoort & Barney , St Louis
Date: 1923

This is an interesting and unusual brass swan-neck putter, following the Percy A Vaile design patented in the USA by F H Ayres in 1905, and produced for the St Louis, MO, department store of Scruggs, Vandervoort and Barney. It does nor acknowledge the patent which probably dates the club as the patent expired in 1922.

Whoever made the club for them tipped their hat to Scottishness in the markings. There is a smiling flower on the reverse of the head, related to the MacGregor flower, in turn borrowed from Robert Condie of St Andrews' rose cleekmark. There is an "accurate arrow", generally attributed to Anderson of Anstruther around 1905, but running right to left instead of in the original opposite direction. It is also marked with an ornate crest for Vandervoorts worthy of the Hapsburg empire, "Putter" and a model number 20J.

The straight hickory shaft is also stamped with the 20J model number and is topped with a highly polished black leather grip with some decorative whipping.
Price $195.00
Reference: PUT466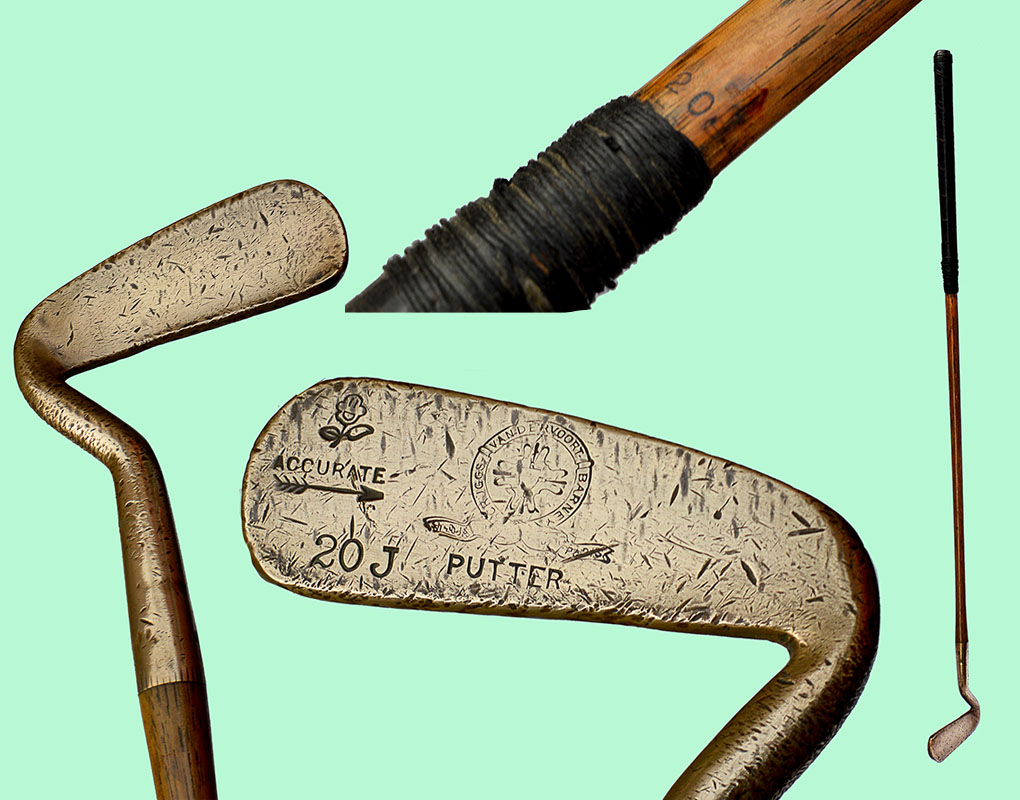 Click on the image to view it full size