Juvenile brassie
Maker: Wilfrid Reid , Banstead Downs/USA
Date: 1907

A juvenile brassie from Wilfrid Reid, who had a reputation as a fine clubmaker (although English he had learned his trade in Edinburgh) made during his time at Banstead Downs, Sir Winston Churchill's club.

A thinner hickory shaft, in proportion to the smaller overall size of the club, necessitates an elegant scare to join the head to the shaft. The head is cleanly stamped with "W E Reid Banstead Downs". The face, with marked lines, shows slight splitting with the grain of the wood, not enough to impair the structural integrity of the club but I see this as a display item, not for use on the course unless you have an insatiably keen 12 year old hickory player in the family. Again, in proportion to the size, the lead backweight is quite small. The sole is protected by the traditional brass soleplate secured by five screws and a black ebonite slip which has been repaired.

The grip is a dark brown sheepskin, worn down to a nap but probably not the original.
Price $270.00
Reference: B403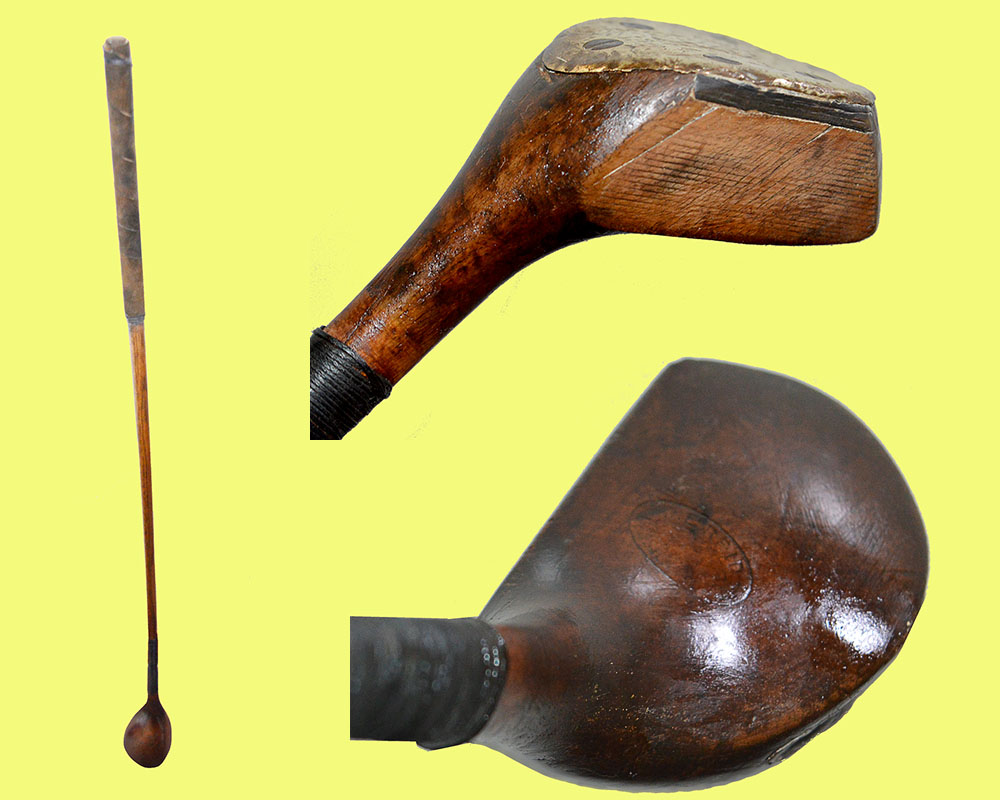 Click on the image to view it full size