Persimmon socket-head driver
Maker: A W Oakley , West Middlesex
Date: 1924

A good persimmon driver suitable for use on the course or for display.

It has the "slice of pie" brass soleplate associated with Scottish clubmakers below a horn slip but is stamped (in script) for Arthur Oakley at the West Middlesex club and dates to around 1924.

The lead backweight is firmly in place and the hickory shaft is perfectly straight. The polished calfskin grip is also in good condition and almost certainly original.
Price $180.00
Reference: D363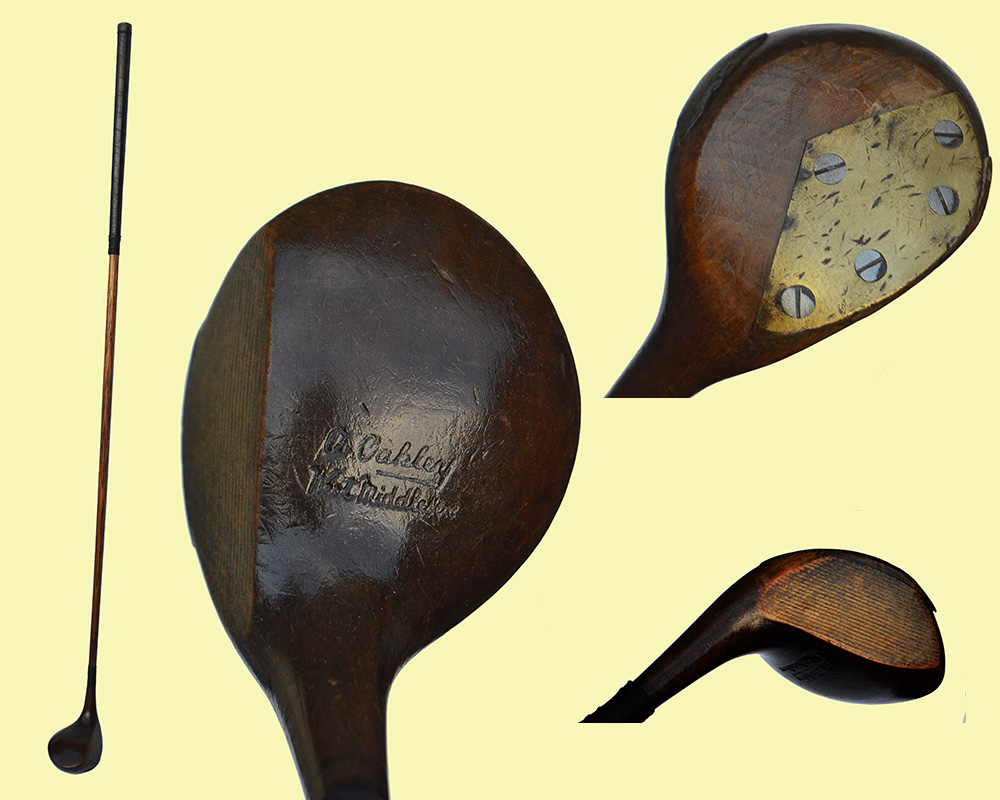 Click on the image to view it full size