Small-headed Yorkshire scareneck brassie
Maker: J W Wallis , Brough/Sheffield
Date: 1905

A rather elegant brassie from long-serving Sheffield professional Willie Wallis from his time at Brough in the early years of the 20th century.

J W Wallis's name is picked out in gold within a scroll on the head. The sole is protected in the usual way with a brass soleplate secured by six screws and a black fibre slip and the head joined to the shaft by an unusually fine and long scare for the relatively late date of the club.

The straight dark-stained hickory shaft has two narrow bands of whipping on it which I take to be decorative as they seem too slight to make a difference to the flex of the shaft.

Topped with the original brown leather grip with the nap worn away over the years, built up to be wider at the top of the shaft.
Price $250.00
Reference: B404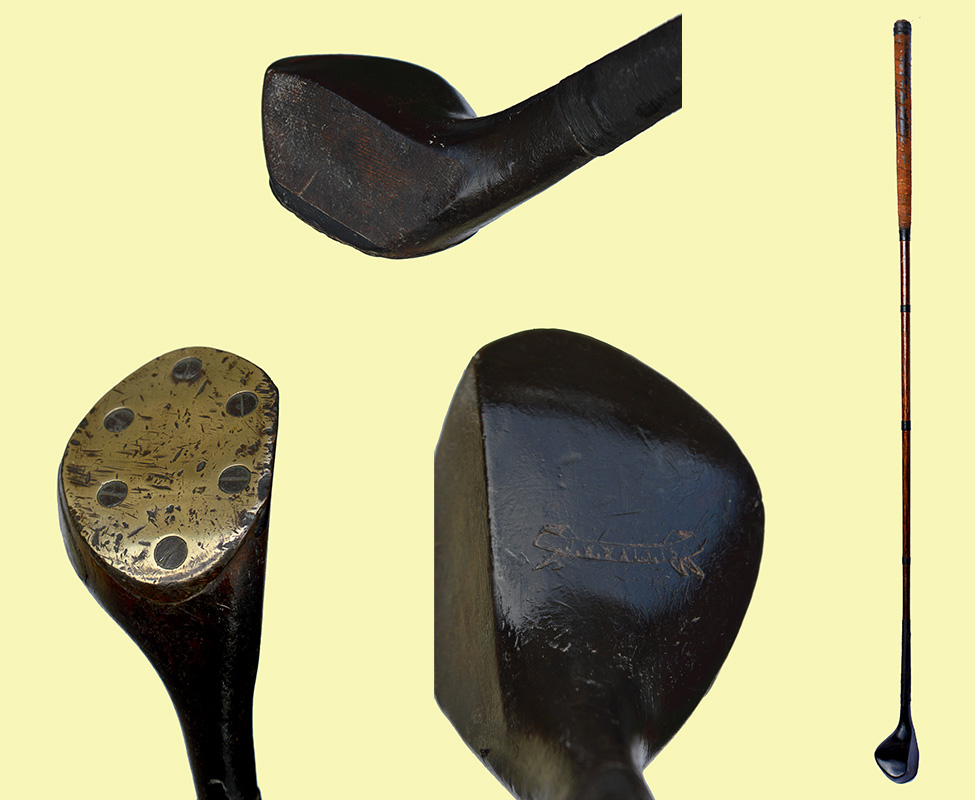 Click on the image to view it full size