Oakley driver
Maker: A W Oakley , West Middlesex
Date: 1923

A very solid large-headed 1920s persimmon driver with a brass "slice of pie" soleplate. This was a traditional Scottish design and, although the professional who sold the club was in Middlessex, he may well have ordered the basic club from north of the border. The head is marked "A W Oakley" (in signature) with "West Middlesex" (in script) below. The face has a lined pattern.

The hickory shaft is straight and topped with the original black leather grip.
Price $180.00
Reference: D362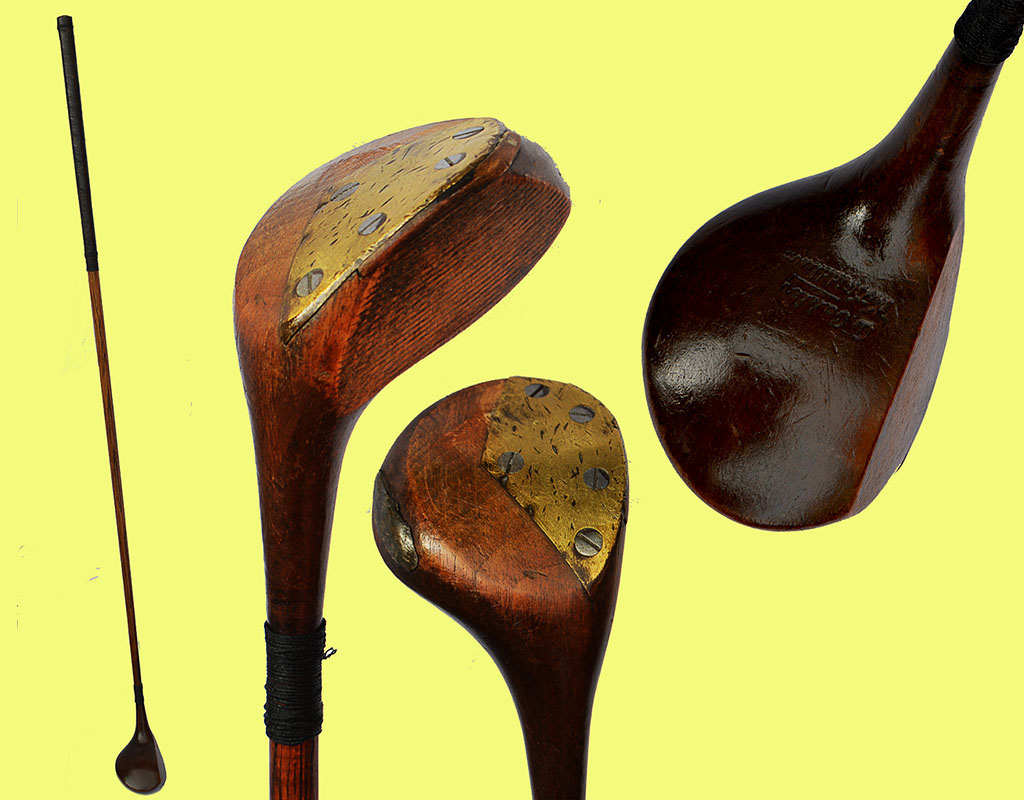 Click on the image to view it full size