John Wisden & Co brassie
Maker: John Wisden & Co , London
Date: 1924

Wisden was, and is, the home of cricket with <i>Cricket Monthly</i> and the <i>Wisden Cricket Almanack</i> but it claimed to be the first shop in London to sell golf clubs and its influence lasted a long time.

This is a typical mid-1920s wooden club, a brassie, with the differentiated stripe in the middle of the persimmon head containing the maker's information, "John Wisden & Co Ltd" (in script), "London" (in caps) and "Special". A horn slip and full brass soleplate secured by six screws protect the head. The lead backweight is relatively light.

The shaft is straight and carries a red leather grip. It looks like a reddish suede but is probably polished burgundy calfskin from which the nap has worn in the last ninety years or so.
Price $200.00
Reference: B402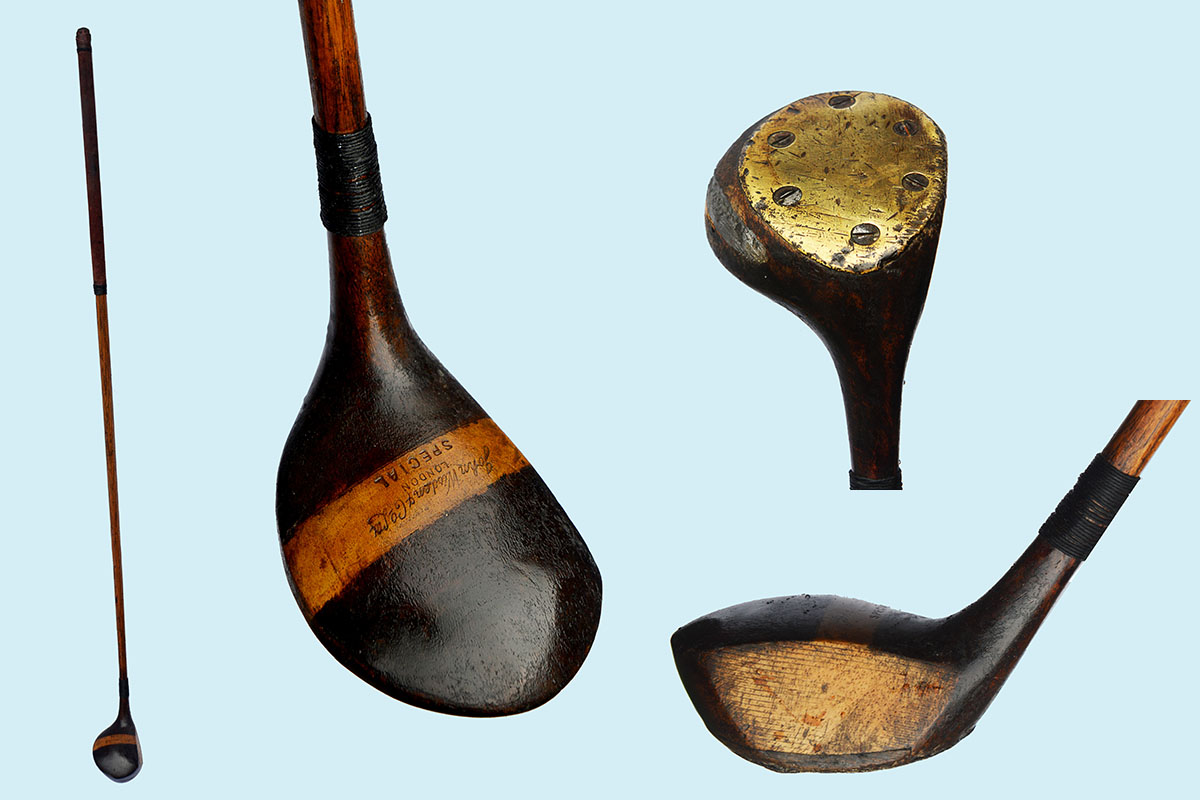 Click on the image to view it full size