Frank Hoy spoon
Maker: Frank Hoy , Strathpeffer
Date: 1924

A spoon from the long serving Strathpeffer professional, Frank Hoy. 39" long, the shaft has a slight right to left bend which militates against it being used for play. There is also a hairline crack in the hosel (not visible because the whipping covers it) which would probably survive a well-hit shot but any of the edge or shanked would see the end of the club.

The attractively banded persimmon head is protected by a pyralin slip and a full brass soleplate secured by six screws. Frank Hoy Special in an oval is picked out in gold paint.

The black leather grip is probably original.
Price $140.00
Reference: S279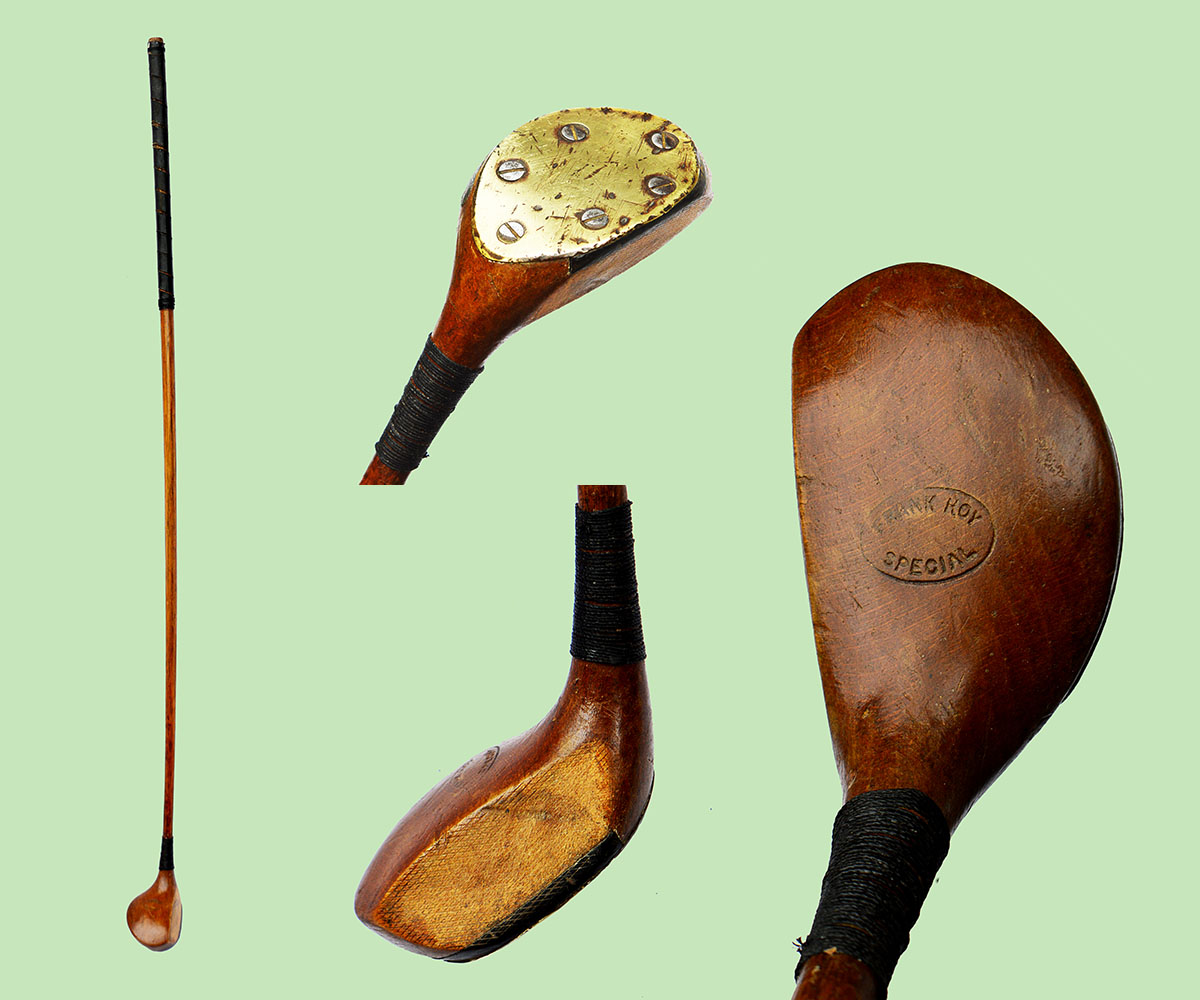 Click on the image to view it full size