Ralph Smith socket head driver
Maker: Ralph Smith , Elie/Hastings/US
Date: 1910

A very attractive dark stained driver with the maker's name, James Braid's best friend from Elie and his best man, "C Ralph Smith West Middlesex" stamped n a double circle on the crown.

It is a through hoselled club (the shaft comes througn the head and is sawn off flush to the sole) and has a pyralin slip secured by three hickory dowels.

The club was probably made before the First World War so the grip, soft blackleather grip with burgundy tailpiece and decorative whipping is probably a replacement as this decorative style came to the fore in the mid 1920s.

The hickory shaft is strong and straight and, while I cannot promise you the long driving prowess for which Ralph Smith was known, it would still be a good choice for hickory play.
Price $220.00
Reference: D357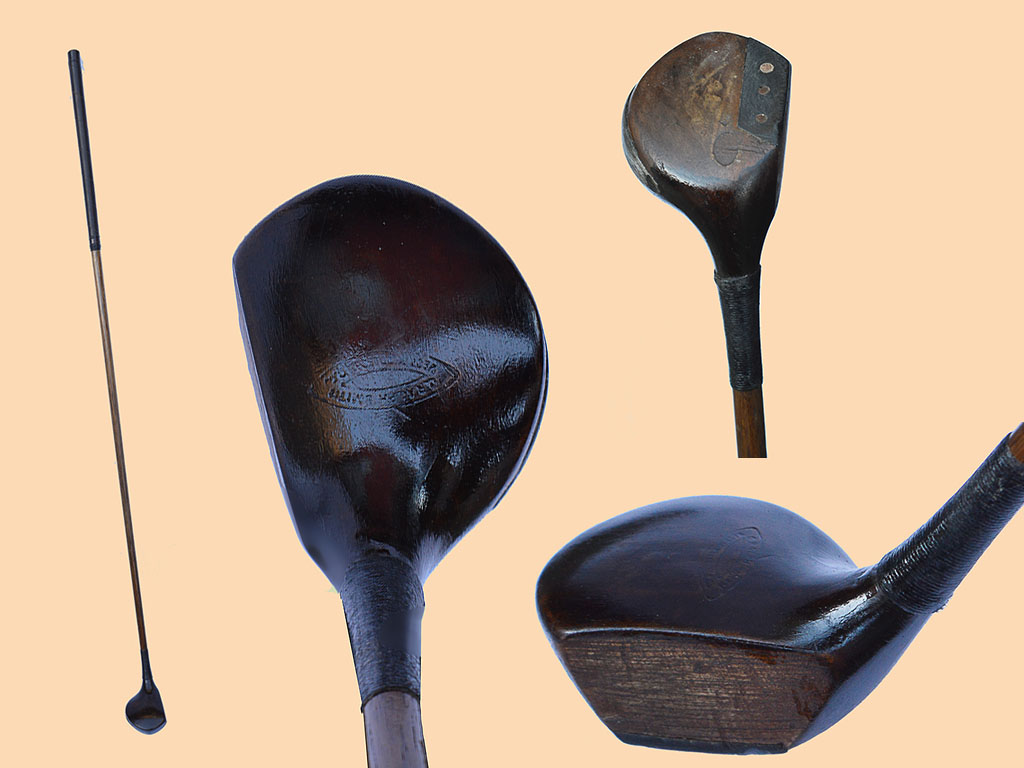 Click on the image to view it full size