"The Plus" putter
Maker: Unknown , Unknown
Date: 1926

A late hickory-era putter with slightly offset head, not quite a gooseneck unless it is rather an arthritic goose, with 4¼" hosel.

It has an enclosed dot-patterned face and the reverse is very clearly marked "Warranted Hand Forged The" "PLUS" (in scrollwork) "Putter Rustless". It is not a model name I have been able to link tio a particular company.

The straight hickory shaft carries a polished burgundy calfskin grip, almost certainly original and very typical of the mid- to late-twenties.
Price $90.00
Reference: PUT447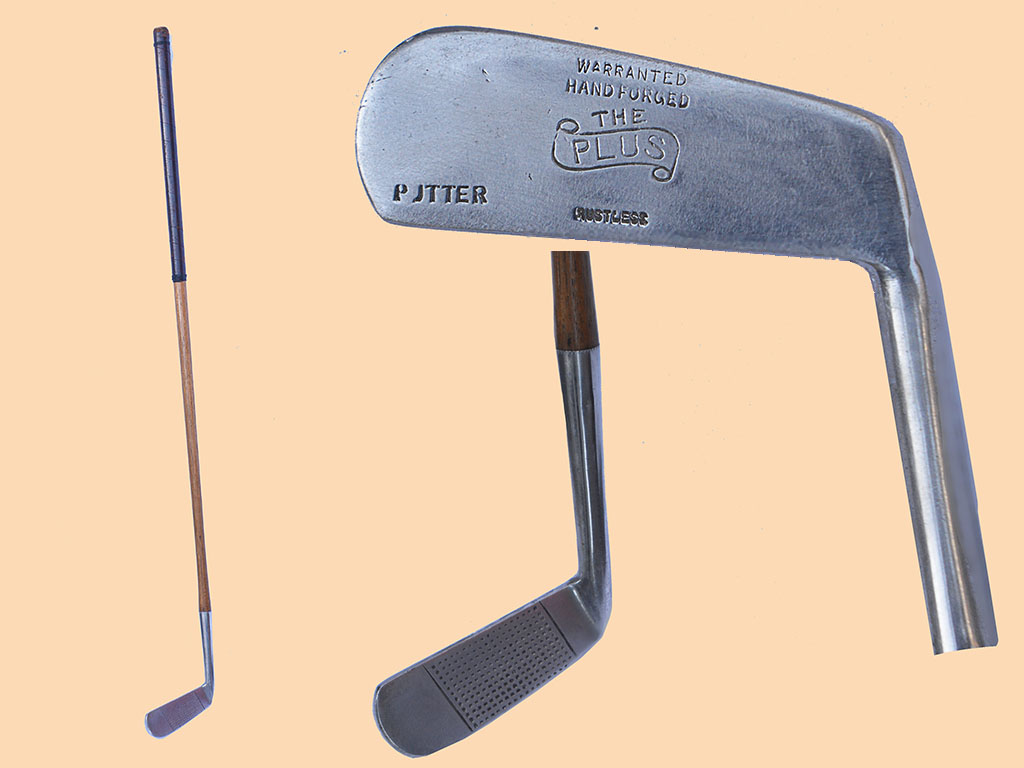 Click on the image to view it full size