Framed Henry Brewis cartoon

Date: 1983

A glazed and framed cartoon by Henry Brewis (1932-2000) (print) 24 x 20 cm. Brewis was a Northumberland farmer who slowly pulled back from the farm and moved into sketches, drawings and cartoons.

SLOW PLAY … twenty minutes trying to get out of a bunker is generally considered excessive, - especially if you've already taken ten shots to get in …

We all know someone who could benefit from having this picture bounced off their head.
Price $42.00
Reference: MEM344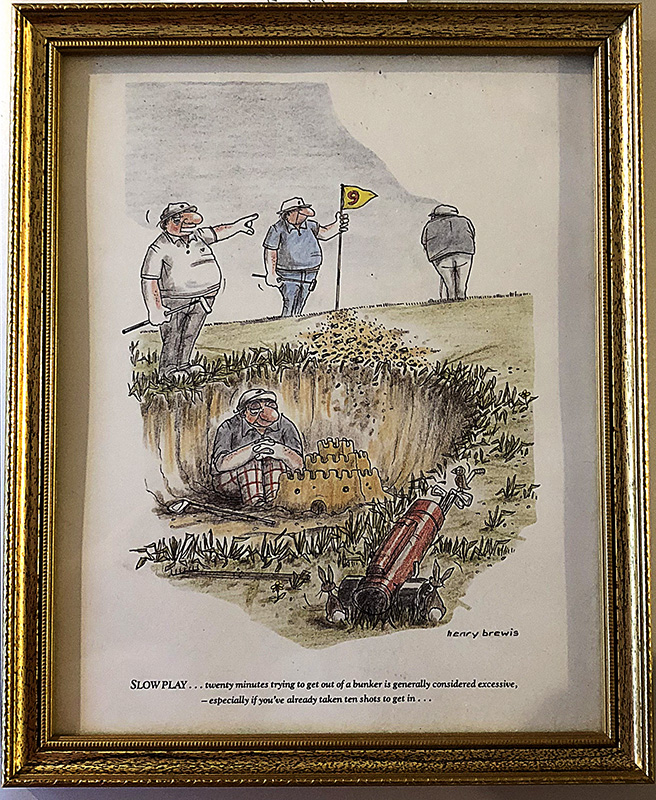 Click on the image to view it full size