Short splice scareneck driver
Maker: Douglas Hurry , Cambridge/Kidderminster
Date: 1901

An elegant small-headed with short scare joining shaft to head made by Douglas Hurry during his time at Kidderminster.

D H Hurry's name is clearly stamped on the crown in capitals. A horn slip secured by three hickory dowels protects the face. The grip is probably original.
Price $270.00
Reference: D356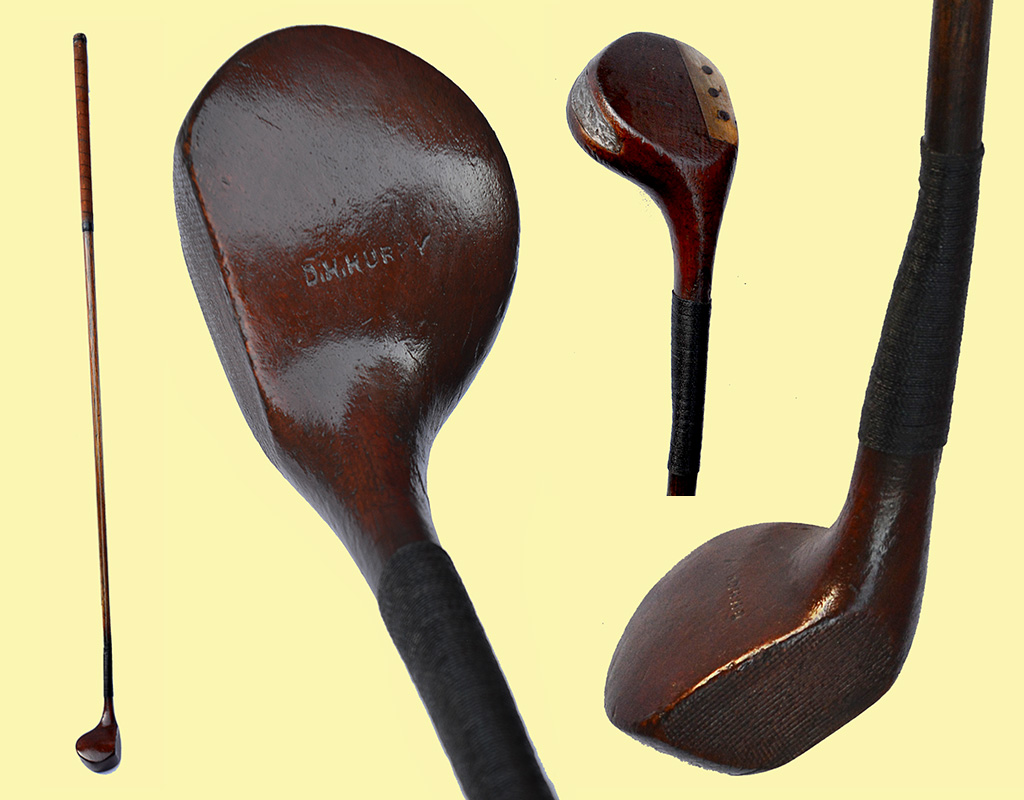 Click on the image to view it full size