Bulldog-like spoon with brass faceplate
Maker: J B Halley , London
Date: 1926

Halley used brass extensively in making putters but I have never previously seen them use it on a wooden club. I have seen Autograph models with a fibre insert but this one uses a brass plate, perhaps a custom fitting from a local professional, secured by four brass screws.

Itís described as Bulldog-like as it has the broad shape of those heads but not the curved sole or soleplate. The head is a most attractive golden persimmon with 'J B Halley' (in signature) and 'Autograph' all picked out in gold paint.

The hickory shaft is slightly bowed and had some hairline cracks which have been treated and are not now visible but I would be loatrhed to smack a ball with it,. The smooth polished calfskin grip is of the period for the club but is a second replacement.
Price $320.00
Reference: S276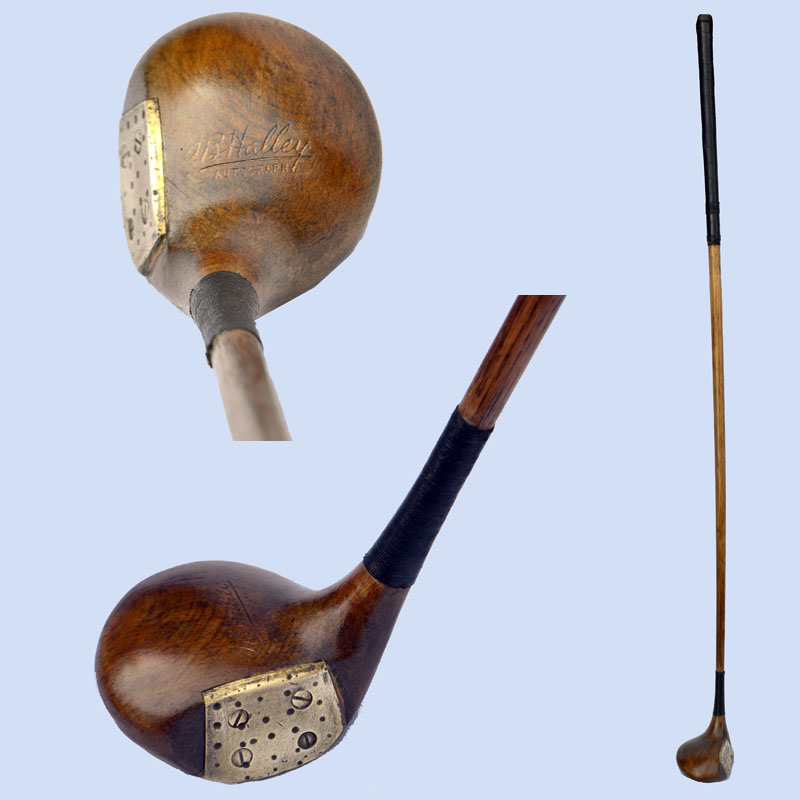 Click on the image to view it full size