Wilson Sidcup driver
Maker: H Wilson , Sidcup
Date: 1912

A standard issue 42" driver from Harry Wilson, long-serving professional at Sidcup: this must have been one of his earliest.

It is a through-hoselled club i.e. the shaft comes all the way through the sole and is then cut and sanded to be flush.

A nice persimmon head is marked 'H Wilson Special', in script, and has a horn slip secured by two screws and a hickory dowel.

The worn black leather grip is probably original.
Price $185.00
Reference: D352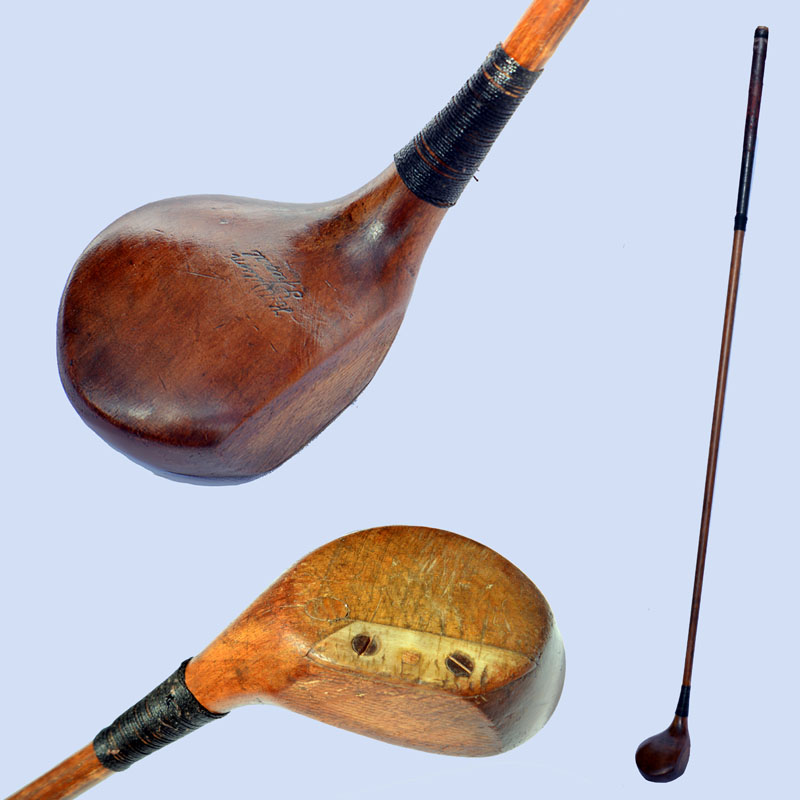 Click on the image to view it full size