Brass sabbath club
Maker: Alexander Patrick , Leven
Date: 1900

A smart sabbath club from Alex Patrick of Leven, unusual as it is named. Thesmall head is made of brass and stanped "Iron", "A Patrick Leven" with a curve to the name typical of marks he used around the turn of the twentieth century and with the club's name, 'The Mascot', in script.

The straight shaft is hickory, in excellent condition, and tipped with a brass ferrule.
Price $485.00
Reference: SAB215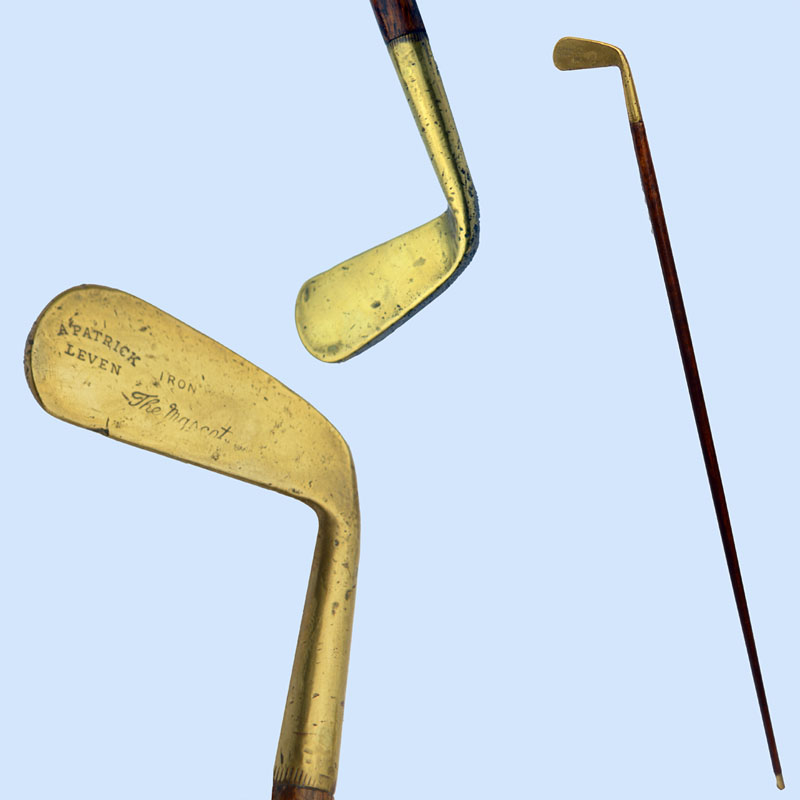 Click on the image to view it full size