Bremner putter
Maker: John Bremner , Eltham
Date: 1912

Drop-forged, I suspect, given the rather unambitious "Warranted Made in Scotland" stamp on the reverse of the head which accompanies "Special Putter" and "J Bremner" (in signature). The face has an enclosed hyphen pattern.

The straight hickory shaft carries probably the original black leather grip.
Price $125.00
Reference: PUT434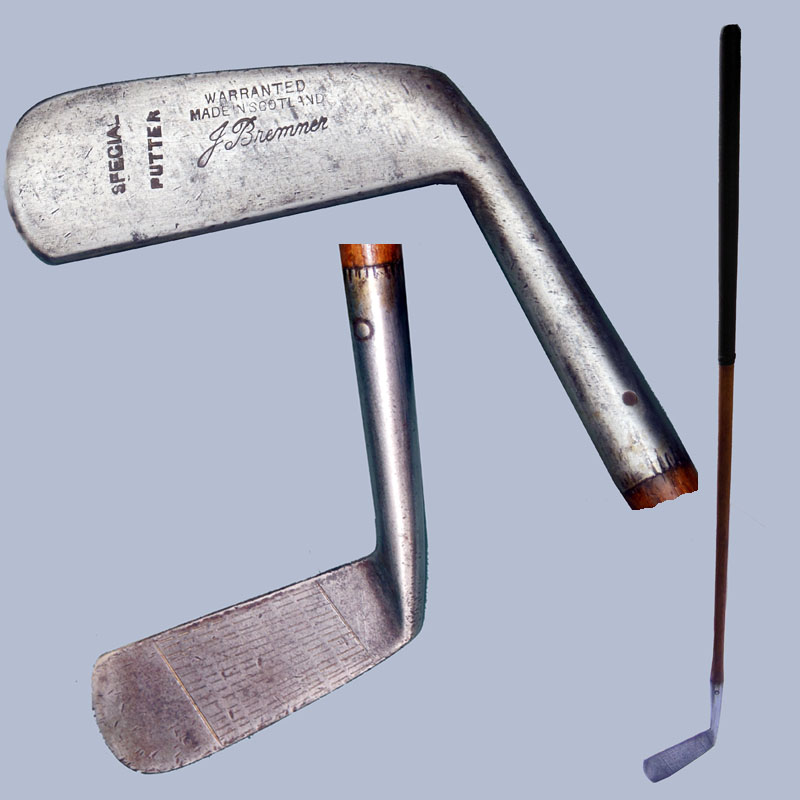 Click on the image to view it full size