Mitre brand mid-iron
Maker: James Watt , North Berwick
Date: 1913

A mid-iron from Hendry and Bishop, with their famous mitre mark, for James Watt, one of five North Berwick clubmaking brothers.

The club has an enclosed dot-dash face and, on the reverse, in addition the mitre mark, is "James Watt" (in signature), "North Berwick", "Special Mid Iron" and "Warranted Hand Forged" in oval form.

The hickory shaft is original and undamaged. The black rubberised grip is probably original so has been left despite being roughened by sun exposure. If you would like this replaced with a new grip for play, please just add this to the notes field when ordering and I will be happy to do this free of charge.
Price $130.00
Reference: LIR377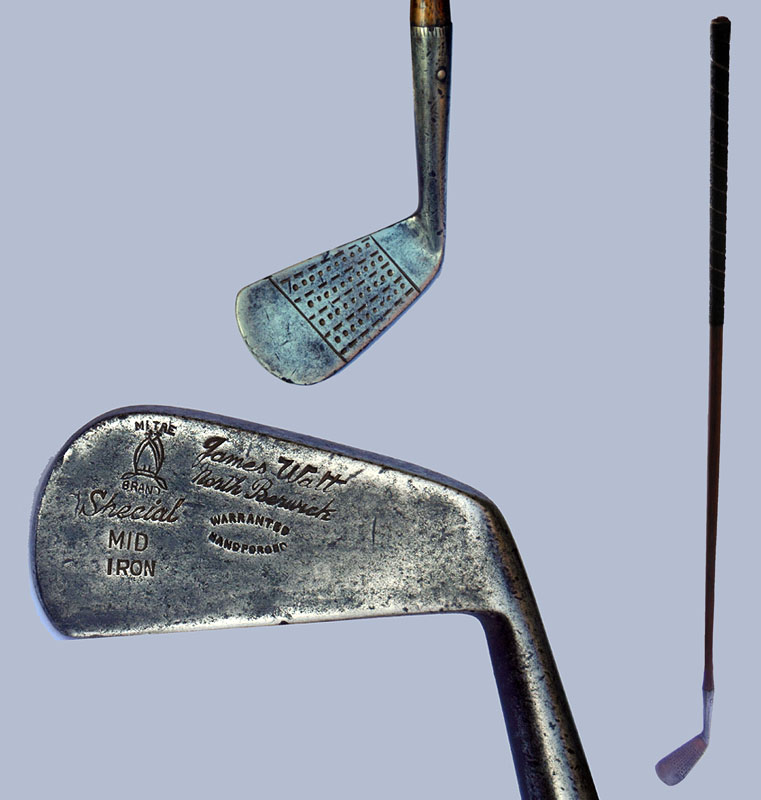 Click on the image to view it full size