Driver with aluminium soleplate
Maker: John Bremner , Eltham
Date: 1914

A smart dark-stained persimmon-headed driver from a maker I do not yet know enough about. His name "J Bremner" is clearly stamped on the crown. There is a partial aluminium soleplate, stamped "Driver" and secured by five screws.

The through-hoselled shaft is visible on the sole and sanded flush there. An unusual feature of the head is the fact there is no lead backweight. The club certainly does not feel light and I am not sure how this is achieved, the aluminium insert, after all, is very light. Forgan made clubs without backweights by saturating the heads with oil but that is not immediately obvious as the explanation here.

The black leather grip on a straight hickory shaft is probably original. Well-suited to a swing on the links should you want to release it from its display position from time to time.
Price $215.00
Reference: D333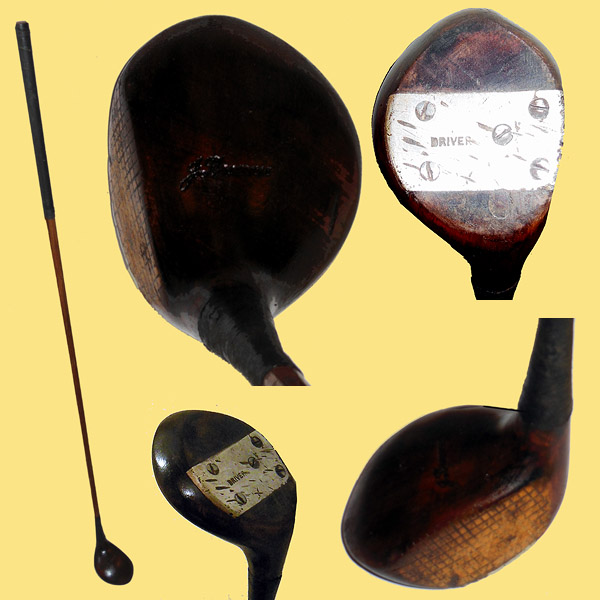 Click on the image to view it full size