The World that Fred Made - 1st Edition

Date: 1955

First edition , Chatto and Windus, London 1955, 256pp, 9 illustrations. Slight damage to spine and staining on DJ otherwise VG.

The autobiography of the doyen of golf writers, Bernard Darwin, and a charming illustration of a bygone age: it may have been written in 1955 but the golf correspondent of The Times was always an Edwardian. The title comes from the name of the family gardener whose ability to solve all problems left the author with a life-long optimism.
Price $80.00
Reference: MEM320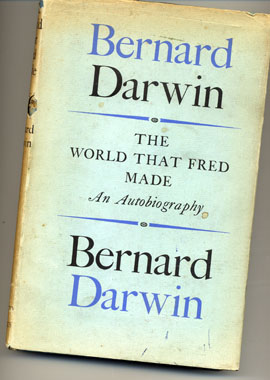 Click on the image to view it full size