Halley putter for R E Nurse
Maker: J B Halley , London
Date: 1927

A wryneck putter from the Halley company, marked on the reverse with their crossed clubs cleekmark, "Special", "Accurate Putter" and the model number, "44". It is also stamped for the reseller, R E Nurse (in signature) who was the professional at the Newport club in Wales in the mid 1920s.

Carrying a rich patina but with all stampings very clear, the face has a lined pattern enclosed by two bars with decorative dots.

The straight hickory shaft is topped with the original black leather grip.
Price $120.00
Reference: PUT407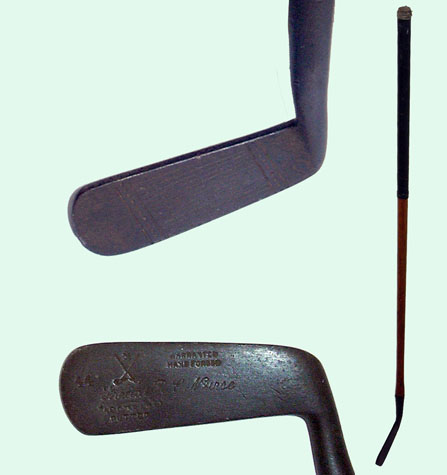 Click on the image to view it full size