Musselback 2-iron
Maker: J E Lumb , Sowerby Bridge
Date: 1927

A musselback 2-iron stamped for "J E Lumb Ryburn Golf Club" in an oval on the back of the head. It is also stamped "Rustless", "2 iron" and has a cleekmark not previously encountered which may be an arum lily. Any information on this mark would be welcome. The face of the club has an enclosed ray pattern.

The good straight hickory shaft is topped with a brown leather grip which is probably original.
Price $95.00
Reference: LIR329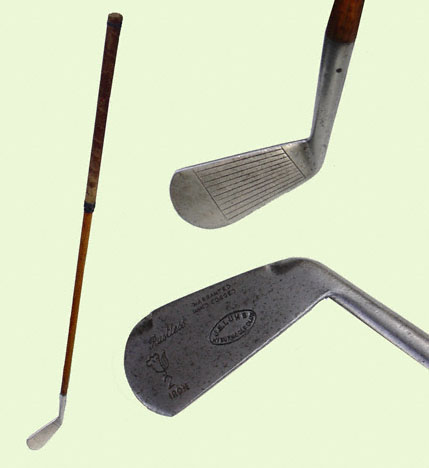 Click on the image to view it full size