Pretty-face bent-neck putter
Maker: J Hardman , Wirral
Date: 1907

A putter made for the professional at the famous Wirral Ladies club, J Hardman, with a circular punched design on the face. The neck is bent to create an offset blade.

The back of the head has "Accurate Putter" stamped above and below an "accurate arrow". Based on the arrow, it is impossible to say who forged the head but it is not the Anderson of Anstruther form of the arrow. It is also stamped "Hardman Wirral" in an oval.

A good hickory shaft is finished with a bulk grip: built up and ridged polished calfskin with some decorative whipping.
Price $130.00
Reference: PUT363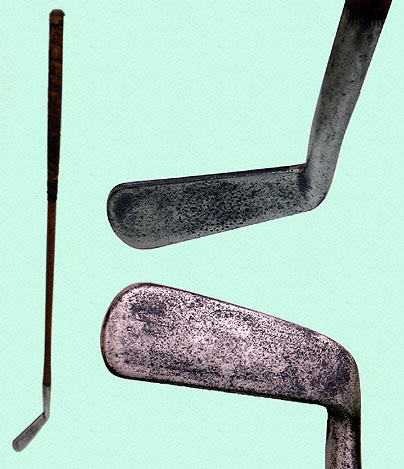 Click on the image to view it full size