Glasgow mid-iron
Maker: Morrison Wallace , Glasgow
Date: 1926

A mid-iron made presumably from one of the rustless alloys of the time (though not so marked) and sold through Morrison Wallace of Glasgow. It has an enclosed hyphen-pattern face and the reverse of the clubhead is stamped "Morrison Wallace Glasgow" (in script), "Hand Forged Special Mid-Iron".

The yellow hickory shaft is still straight and carries the original grip, smooth black leather with greenish lacquer applied over decorative whipping, top and bottom, as was popular at the time.
Price $95.00
Reference: LIR292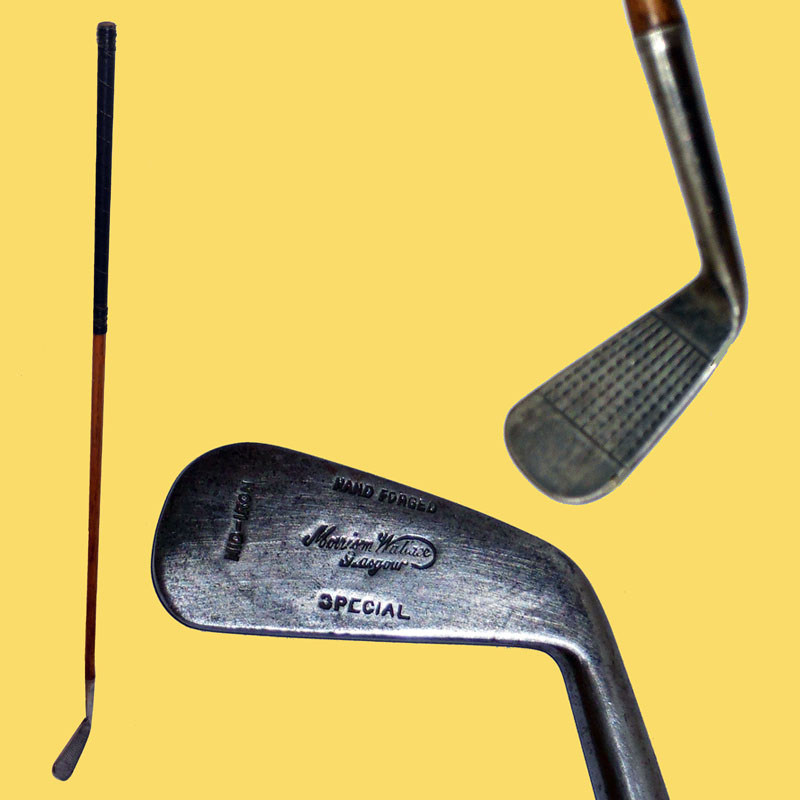 Click on the image to view it full size