Ladies' niblick for Charles Hope
Maker: J B Halley , London
Date: 1926

A large-headed model 36 niblick made for Charles Hope (qv) during his time at Southampton. It has an enclosed dot face and the reverse, very clearly stamped, has "Chas Hope" (in signature), Halley's shell cleekmark, an "L" (for Ladies), "36 Special Niblick" and "Warranted Hand Forged".

A good, straight hickory shaft carries the original black textured weatherproof grip which still has its original sticker. The name is not clear on it (_LO_BE) but it was made by the Avon Rubber Co.
Price $105.00
Reference: NIB227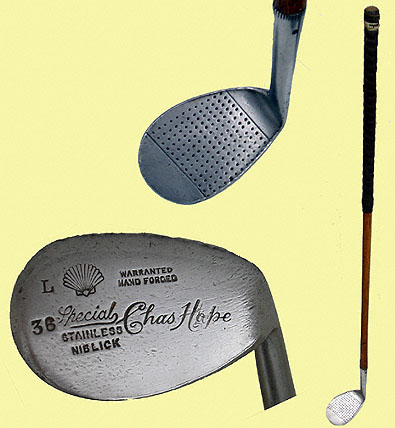 Click on the image to view it full size