Pretty-face mashie
Maker: Marling & Smith , Aberdeen
Date: 1910

An interestingly shaped head to this mashie, with a curved back creating a lump to add weight behind the sweetspot. The sweetspot has a hand punched circular design framed by four bars on either side. The head, slightly pitted, is also stamped "Marling & Smith Aberdeen" (in script), and "Sovereign" (also in script) and "Mashie". In oval form is "Warranted Hand Forged".

The hickory shaft is straightand has the original black grip, a little buckled from heat over the years, with the listing visible below.
Price $175.00
Reference: MA241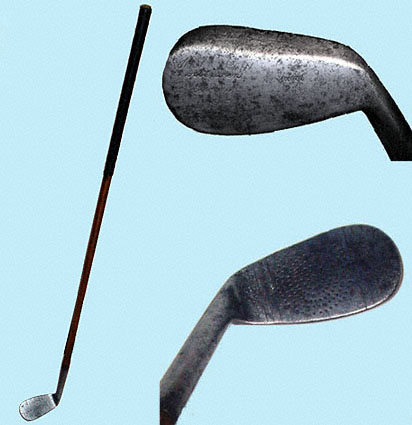 Click on the image to view it full size